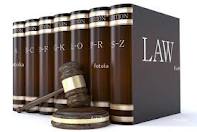 When driving a motorcycle or riding as a passenger, it is important to know some of the rules that govern motorcycling in California to avoid traffic citations or getting involved in a crash.
Firstly, a person can be licensed to ride a motorcycle in California when he or she attains the age of 16, has undergone a driver's training and motorcycle riding training course. Minors under the age of 16 can ride as passengers on motorcycles provided that their seat is securely fastened on the back of the motorcycle and the footrests adjusted accordingly.
The handlebar height of any two-wheel motorcycle should be positioned in such a way that the hands of the driver when upon the grips, are more than 6 inches above the rider's shoulder while sitting astride their seat.
There are regulations on motorcycle exhaust systems according to the Motorcycle Anti-Tampering act enacted by the governor in 2010 and which took effect on January 1, 2013. Riders with non-compliant exhaust systems for 2013 and newer model motorcycles may be ticked if found by the police.
Motorcycles are required to be fitted with proper working turn signals on their front and rear.