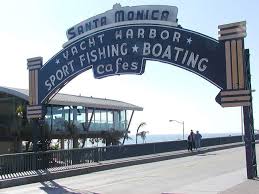 Santa Monica Personal Injury Attorneys
Santa Monica, California, has a rich history that began with the indigenous Tongva people who inhabited the area until it was explored and settled in the late 18th century. Nearly 100 years later, following the Mexican-American War, the United States government exercised its sovereignty over Santa Monica and the entire state of California. Santa Monica as we know it today is a beautiful coastal community surrounded by the bustling Los Angeles on three sides, and the Pacific Ocean on the fourth. Boasting an average of 310 days of sunshine each year, Santa Monica is a top tourist destination as well as a local favorite. It is the home of the iconic Santa Monica Pier and Third Street Promenade, and it hosts the annual Santa Monica Film Festival.
At Pacific Attorney Group, we are attuned to the needs of the Santa Monica community. Santa Monica hosts more than 7 million visitors each year. As Santa Monica's population grows due to an influx of visitors each vacation season, so does the likelihood of being injured in an accident. If you or someone you know has been injured, the accident, unfortunately, is often only the beginning of your devastation. In the weeks, months, and years to come, you need expert guidance. With our convenient location in nearby Los Angeles, we can be ready to help you in a moment's notice. Our attorneys have devoted their careers to helping people just like you get their lives back on track. We work hard, so you don't have to.
Our team of intelligent, hard-working attorneys has accumulated well over 40 years of experience. We have a proven track record, and we have amassed verdicts and settlements in excess of $100 million for our clients. Personal injury is not just what we do at Pacific Attorney Group, it's all we do. Some of our practice areas include:
When you choose Pacific Attorney Group, you don't pay unless we win. So, don't hesitate! Call us today to schedule a free consultation. For your convenience, you can reach us 24 hours a day, 7 days a week at 1-800-358-9617. You can also reach us by filling out a simple online form here. Contact us today, and let Pacific Attorney Group fight to get you every penny you deserve.
Do I Have A Case?
the initial consultation is free
Call or email us to schedule a free consultation. You can reach us 24 hours a day, 7 days a week. Our attorneys will travel to wherever is most convenient for you to meet and speak about your case.