Five People Injured in Santa Barbara Crash on Highway 154 Near Windy Gap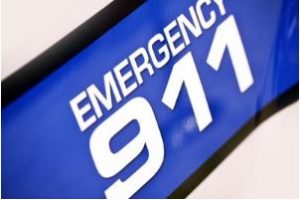 Santa Barbara, California (April 21, 2017) – Five people were injured Wednesday afternoon in a head-on traffic collision involving three vehicles in Santa Barbara, authorities said.
The incident occurred at about 3:20 p.m. Wednesday, April 19 on Highway 154 near Windy Gap.
According to the report, Santa Barbara County Fire crews, CHP officers, and paramedics responded to the scene where three vehicles were involved in a crash. Two of the vehicles collided head-on, and all the vehicles sustained major damage.
Reportedly, three people were transported to Cottage with moderate injuries while two other people sustained minor injuries but declined treatment.
Highway 154 was temporarily closed as officers investigated the incident.
The cause of the accident remains under investigation by the California Highway Patrol.
If you or your loved one has been injured in Santa Barbara, CA auto collision, Pacific Attorney Group strongly encourages you to call a Santa Barbara personal injury attorney at 1-800-358-9617 for a free case evaluation. Our highly skilled and experienced personal injury attorneys will provide you with the best legal representation and guidance that you need. We only get paid if you get paid. Our offices are conveniently located throughout California and we conduct regular travels in the region to meet with clients.
At Pacific Attorney Group,We work tirelessly to deliver accurate news about the california accidents that impact our readers and clients most.Althuogh our goal is to keep people as informed as possible, we'd like to note the information we aggregate is obtained from a wide variety of nonaffilated secondary sources.These include but are not limited to:Law enforcement agencies,press release,News articles,and websites.

As we publish and shares correctness,but for the aforementioned reasons,we cannot guarntee that our content is completely accurate.Although we generally respond to inquires and requests to change,update or amend the content and articles that we publish,we cannot promise that we'll be able to do so within a given time frame.

The articles and blogs that we share or post here and on social media are designed to accident information,we make all possible efforts to ensure it serve solely as general information. They should not be taken to constitute legal,medical or any other form of express or implied advice. Similarly,they may not be applicable to your personal circumstances, situation or case.Any information referring to specific laws, statutes or legal actions reflects legal principles, but the lawsthat apply to you may differ based on your situation, jurisdiction or other factors.