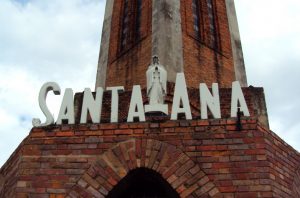 Santa Ana Personal Injury Attorneys
Have you been injured in an accident?
If you or a loved one has recently been injured in an accident, it is in your best interests to speak with a Santa Ana personal injury attorney from the firm. In many cases serious personal injuries can be caused by the negligence of another. The injuries involved can be both physically and emotionally damaging. These injuries are often caused through negligence and in some cases; they can be caused by intentional wrongful actions. In either case, the emotional and physical strain brought on the family can be devastating. Our firm has been assisting personal injury victims for over 35 years. We understand the hardship that you are going through and we want to help. In many cases, we are able to settle our personal injury claims outside of court. We are also ready and willing to take the case to trial if it is necessary. We will not back down when it comes to obtaining the maximum compensation that our clients are due.
Experienced Injury Lawyer in Santa Ana
In most cases, it is extremely important to speak with an attorney at your earliest convenience so that you can begin the legal process. It is important to allow your attorney enough time to gather important evidence that may have a profound impact on the case. We have the experience and background that personal injury victims need after a serious accident. Our firm has helped countless clients recover compensation after sustaining injuries.
We assist clients facing all types of personal injury cases, including:
Defective Products
Using a defective product may place a consumer at risk of serious injury. It may be a power tool, children's swing set, medical device, crane or safety belt. If it malfunctions in some way due to a manufacturing or design defect, it may have disastrous results. Read more about defective products…
Catastrophic Injuries
An injury that requires extensive medical care may be considered a "catastrophic" injury. Some of these injuries may place a victims' life at risk, while others will significantly impact his or her ability to work, perform day to day activities or take part in activities he or she once enjoyed. Read more about catastrophic injuries…
Slip and Fall Accidents
Although simple carelessness may lead to a slip and fall accident, there are circumstances where negligence of the owner or manager of the property is to blame. Poor lighting in a walkway, defective carpeting or stairs, or a wet or freshly waxed floor may cause even the most careful pedestrian or customer to slip and fall. Read more about slip and fall accidents…
Drunk Driver Accidents
When a drunk driver takes to the road, all drivers, passengers, pedestrians, motorcyclists and bicycle riders in the vicinity should beware. An inebriated driver may have a delayed reaction time and impaired mental and physical abilities, greatly increasing the chances that he or she will cause a car accident. Read more about drunk driving accidents…
We can also help if you have a claim related to a car accident, motorcycle accident, truck accident, medical malpractice, birth injury, wrongful death or workers' compensation.
Contact a Santa Ana personal injury attorney from the firm today if you or a loved one has been injured in an accident.
When To Hire A Santa Ana Personal Injury Attorney
Tenured Experience That Is Quantifiable
When you've sustained any kind of injury due to negligence on the part of individuals, organizations, or even government agencies, you need representation that will provide you the justice you deserve. Unfortunately, without qualified representation, that's not likely to happen. Ergo, in any area of negligent injury, legal representation should be sought. But a Santa Ana personal injury attorney should have some quantified backing vetting their services. It's not just about the slick look of a website, or the advertisements you see on television. It's about numbers. For a group that has been around at least ten years, you should expect that they have recovered at least $100 million in successful settlements.
A legal firm operates as a business like anything else, and as such some are going to charge an initial consultation fee. This is a bad sign, because it means the model of the firm requires clients to pay up-front. If you've sustained an injury due to another's negligence, you shouldn't be injured by financial loss additionally. You're already in for a rough road. The best thing is to find a firm with no-cost initial consultation. That firm shouldn't charge you unless a successful settlement is awarded by the court, either. If they're doing this, then it means the legal firm's employees and attorneys are paid for based on whether or not they can deliver on their claims.
Variety In Representation
When looking for a Santa Ana personal injury attorney, you want to be sure that they represent many families of injury. Look for medical malpractice representation alongside slip and fall representation. Look for auto accidents, truck accidents, motorcycle accidents, and truck accidents to be represented. Look for nursing home negligence to be checked by a cogent agency. Look for a group that will help in the event of dog bites, or slip and fall. The issue isn't how the injury occurred, or what kind of injury has been sustained by a given client. The issue is whether or not the negligence of another individual has resulted in someone getting hurt mentally, physically, or some combination of the two. A personal injury lawyer will invariably handle all such cases wherein such negligence has damaged a person.
In the litigious world constituting America's 21st century, having a solid attorney in your contact information is a common sense move. Organizations that negligently injure one individual may have injured others. Forcing them to be responsible could save your community.
Santa Ana Injury Law Firm
If you have been injured in an accident, it is important for you to get in contact with a Santa Ana personal injury lawyer as quickly as possible. The law makes provisions for injured individuals to seek compensation for loss of wages, future medical bills, current medical bills, and more. Our attorneys understand the physical and emotional hardships that accidents can engender, and we possess the skills necessary to help clients attain the compensation they need and deserve.
Our Santa Ana injury lawyers have the knowledge and experience necessary to offer legal services in several practice areas. Some of those areas include car accidents, truck accidents, motorcycle accidents, birth injuries, medical malpractice, slips and falls, workers compensation, catastrophic injuries, defective products, and wrongful death.
The professionals of our Santa Ana injury law firm are pleased to provide clients with the customized, results-driven services they deserve.
Santa Ana Personal Injury Attorneys
If you or a family member has been injured by someone else's negligence or wrongful acts, then you know how overwhelming the physical and mental burdens are. You should also know that you are not alone in your fight to recover compensation for your financial losses and pain and suffering.
Our Santa Ana personal injury attorneys have extensive experience and knowledge and can assess every aspect of your claim to ensure that you receive the highest level of compensation for your losses.
Wrongful Death
If your loved one's life was claimed by the actions of another, our firm can help. We understand that you deserve a dedicated attorney who you can trust as your advocate. We have extensive experience handling wrongful death claims and you can be assured that our team will provide personal support at every stage of the process.
Insurance companies will oftentimes deny or attempt to settle claims far below the appropriate value. Our expert team at Pacific Attorney Group will fight the insurance companies to ensure that you receive the highest possible compensation for your losses. Our team will fully investigate your claim, utilizing expert witnesses, to ensure that you receive proper compensation.
We understand the challenges facing accident victims, and it is crucial that you seek legal assistance as soon after the accident as possible to ensure fair settlement offers and to preserve all evidence. Contact us for a free case evaluation, and we can advise you of your claim's value and the best strategy in any personal injury case.
FIRM OVERVIEW
When you or a loved one is an accident victim, you are faced with many challenges and uncertainty. In every case, regardless of the type of injury, you deserve a dedicated advocate fighting for your rights and recovery. Our Santa Ana attorneys will fight to prove the accident was caused by another person's negligence or wrongful acts, and ensure that you are properly compensated for your losses.
If you entrust Pacific Attorney Group with your claim, you can be assured that you have expert personal injury attorneys committed to fighting for you. With over 35 years of collective experience, we are prepared to handle every facet of your claim. We understand how overwhelming this is, and we want you to have the representation you deserve.
PRACTICE AREAS:
With extensive knowledge and experience in virtually every type of personal injury claim, our attorneys are ready to fight for you:
Contact Pacific Attorney Group today to schedule your free case evaluation and start your road to recovery.
Do I Have A Case?
the initial consultation is free
Call or email us to schedule a free consultation. You can reach us 24 hours a day, 7 days a week. Our attorneys will travel to wherever is most convenient for you to meet and speak about your case.