Major Injuries Sustained in San Mateo Motorcycle Accident on Highway 92 near De Anza Boulevard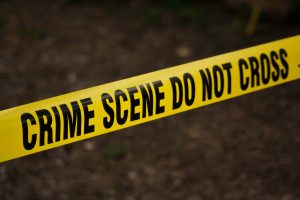 San Mateo, California (October 12, 2019) – Authorities are investigating a major injury collision that happened Saturday morning in San Mateo, the California Highway Patrol reported.
The collision occurred at about 9:56 a.m. on westbound Highway 92, just east of De Anza Boulevard off-ramp.
CHP said a black sports bike collided with a BMW 530i and possibly, a third car, under unclear circumstances.
Responding paramedics confirmed that major injuries were sustained in the accident.
Authorities closed Nos. 1 and 2 lanes of westbound Highway 92 at De Anza Boulevard following the accident.
The crash is under an active investigation by CHP.
Motorcycle accidents account for a significant number of the total accidents that happen on the roads in California every year. When motorcycle accidents happen, riders are more likely to sustain serious injuries or death. Motorcyclists should, therefore, be aware of the most common causes of motorcycle accidents and use the information to mitigate their level of risk.
Some common causes of motorcycle accidents include:
Motorcycle Lane Splitting – Lane splitting happens when a motorcycle drives between two lanes of stopped or slow-moving traffic.
Lane splitting may lead to motorcycle accidents due to: the close proximity of the vehicles to the motorcycle, limited space for the motorcycle to maneuver, the presumption by other motorists that no cars or motorcycles will be passing them in slowed or stopped traffic.
Vehicles Making Left-Hand Turns – Cars turning left usually collide with motorcycles when the bikes are: going straight through an intersection, passing the car, or attempting to overtake the vehicle.
When this category of accident happens, the driver of the car may be held accountable for the crash. However, it is good to note that the motorcyclist may also be partly to blame if, for example, they were speeding or riding in the wrong lane.
Speeding – Driving at high speeds reduces the rider's ability to slow or stop safely in case of a hazard, or slowed or stopped traffic. The rider ends up crashing into other cars or loses control of the motorcycle after applying emergency brakes.
Contact a Personal Injury Lawyer Today
Our team at Pacific Attorney Group hopes that the person injured in this crash will recover from their injuries soon.
If you or your loved one was injured in a motorcycle accident, seek legal help from Pacific Attorney Group.
Our attorneys have over 70 years of experience in handling personal injury lawsuits.
Click to call : 1-866-358-9617 for a free consultation and a police report on the accident.