Major Injuries Sustained in San Jose Crash on 280 Freeway near Highway 17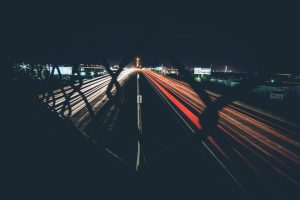 San Jose, California (May 17, 2019) – Major injuries were reported after a two-vehicle crash Friday night in the area of San Jose, according to the California Highway Patrol.
The crash happened at around 9:27 p.m. Friday, on southbound 280 Freeway, just south of Highway 17.
As per the CHP officials, two vehicles crashed for reasons still under investigation.
2-Car Crash on 280 Freeway in San Jose, May 17
An ambulance was sent to the scene to attend to the crash victims. The number of patients and their current condition was not immediately known.
Tow trucks were requested to remove the vehicles from the crash site.
A SigAlert was issued closing lanes 2, 3 and 4 following the crash.
No additional information concerning this crash was provided.
An investigation is ongoing.
It is unfortunate that thousands of people are hurt in traffic collision across California every year. The negligent motorists cause most of these accidents. Over speeding, driving under the influence, driving while using a cell phone, driving while tired, violating traffic laws are avoidable factors.
Pacific Attorney Group will ensure that these irresponsible drivers are held accountable for their actions.
We help victims or the families of persons injured in car accidents as they file a personal injury lawsuit. Call us at 1-800-358-9617 to receive a free consultation.
If you are the victim or a family member and would like a free copy of the police report, please contact Pacific Attorney Group.