Motorcyclist Seriously Injured in Sacramento Crash at El Camino Avenue and Princeton Street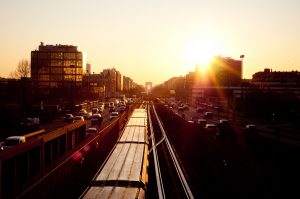 Sacramento, California (May 17, 2019) – A motorcyclist was seriously injured Friday afternoon in a traffic accident in Sacramento, according to police.
The crash happened at El Camino Avenue and Princeton Street.
According to the police, a motorcycle collided with a car for an undetermined reason on the roadway.
Motorcycle and Car Crash at El Camino Avenue and Princeton Street
The rider sustained life-threatening injuries as a result of the crash. The name and current condition of the victim were not immediately disclosed.
No further details were immediately provided.
The crash remains under investigation.
We hope that the injured person gets the medical care necessary to have a full recovery.
Every year, several traffic accidents are reported in California. Unfortunately, accidents result in many fatalities and even more injuries. The causes of these traffic accidents range from distracted driving, speeding, drunk driving, reckless driving, bad weather, wrong-way driving and failure to observe traffic laws. It is evident that negligence on the part of motorists is the leading cause of these accidents.
If you or your loved one has been injured in a traffic crash because of a third party's negligence, then the responsible party should be held accountable. Contact a personal injury attorney at Pacific Attorney Group, and they can help you get fair compensation for lost wages, pain, medical expenses and much more.
If you are the victim or a family member and you would like a free copy of the police report, please contact Pacific Attorney Group at 1-800-358-9617.
Motorcycle Accidents
It is almost impossible to escape injuries in motorcycle or bicycle accidents. Riders are therefore encouraged to wear safety helmets all the time. Helmets save lives by reducing the severity of head injuries in the event of a collision. Should you be involved in a motorcycle accident, you are encouraged to report to notify the authorities who will then issue you with a written report of the incident. You are also encouraged to take photos of any injuries you suffer and damages to your motorcycle. It is also a good idea to keep copies of any medical records and any related expenses.