Rafael Hernandez Killed in Fresno County Collision on Kamm and Jameson Avenues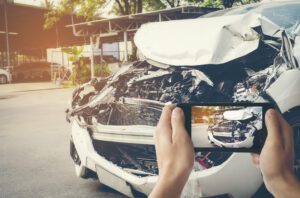 Fresno County, California (November 17, 2022) – One of the two men who were killed in a traffic collision involving a big rig on Monday morning in Fresno County was identified as Rafael Hernandez, 68, of Fresno, according to the Fresno County Coroner's Office.
The wreck took place at around 7:00 a.m. November 14, near Kamm and Jameson avenues, just west of Caruthers.
CHP said a big rig was traveling northbound on Jameson Avenue when the driver failed to stop for a stop sign at the intersection and crashed with a car heading east on Kamm Avenue.
The driver of the car, Gerardo Garcia, 28, of Caruthers, died in the crash. 
Hernandez was a passenger in a big rig and also died in the accident.
Both occupants of the big rig were reportedly not wearing their seatbelts at the time of the accident. The CHP is handling the investigation.
Original Story
Fresno, California (November 14, 2022) – Two people were killed in a collision involving a big rig on Monday morning near Riverdale in Fresno County.
The fatal crash happened in the area of Kamm Avenue and Jameson Avenue at around 7:03 a.m., according to the California Highway Patrol.
A big rig and a truck were involved in the collision, but the CHP report did not immediately determine how the accident happened.
2 Dead after Fresno County Crash Involving Big Rig
CHP says two people were killed in the accident.
The names of the deceased victims were not immediately disclosed.
The big rig was blocking the highway and was leaking diesel.
More details about the accident was not provided.
An investigation into the accident is underway.
Have you lost a loved one in a motor vehicle accident?
Drivers, motorcyclists, bicyclists and even pedestrians are reminded to use the road responsibly. Drivers are specifically reminded NEVER to drive while impaired. P. Mark Shayani of Pacific Attorney Group says "There can never be any good reason for driving under the influence of alcohol and/or drugs".
Shayani explains that impaired driving is not only about driving under the influence of alcohol. "Some over-the-counter drugs and prescription medications may cause impaired driving." As a driver or rider, it is always good to read warning labels and follow directions of use about operating heavy machinery which includes driving a car or riding a motorcycle.
According to the Riverside County Sheriff's Department, 1,159 lives were lost throughout California in drunk driving-related traffic collisions.
If you have lost a loved one in a motor vehicle accident, contact us today for guidance. Click to call : 866-803-6502