5 Hurt in Kern County Crash on Highways 46 and 99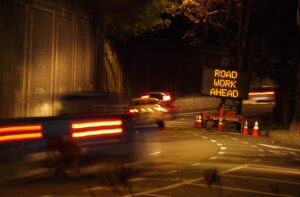 Kern County, California (May 2, 2023) – Five people were injured when a pursuit by the authorities ended in a traffic collision in Kern County on Sunday evening, according to the California Highway Patrol.
The incident began at around 5:36 p.m. April 30, when an officer tried to stop the driver of an Acura that was reportedly weaving on southbound Highway 99 near Avenue 72 in Tulare County.
The Acura driver failed to stop and fled the area southbound on Highway 99, prompting the officer to start pursuing them.
The suspect proceeded into Kern County, and failed to stop for a red light at the intersection of highways 99 and 46, colliding with a Toyota traveling westbound on Highway 46.
The impact pushed the Toyota down an embankment.
All four people riding in the Toyota were taken to hospital with minor injuries.
The driver of the Acura, identified as Crystal Olvera, 23, of Pasadena, also had minor injuries.
Olvera was also determined to have been driving under the influence of alcohol and was taken into custody.
The CHP is investigating the incident.