Severe Injuries in Palm Springs Vehicle Crash on Dillon Road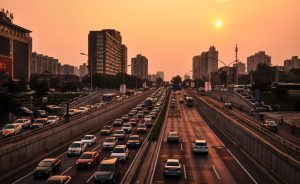 Palm Springs, California (May 17, 2019) – Several people were seriously injured in a traffic collision involving two vehicles in Palm Springs Friday morning.
The two-vehicle accident occurred at approximately 6:32 a.m. May 17, at 64231 Dillon Road, between Keith and Louise streets.
The California Highway Patrol report indicated that the accident involved a white Chevrolet Aveo and another vehicle that crashed for reasons still under an active investigation.
At least one person was reported to have trapped in one of the involved vehicles. The victim was extricated from the wreckage by the California Fire Department along with the rescue workers. The injured parties were attended to by the paramedics before they were taken to the hospital for further treatment and evaluation. The CHP did not immediately release the exact number of injured people.
The two vehicles were towed away from the scene shortly after the accident.
Meanwhile, the accident remains under an active investigation.
Pacific Attorney Group hopes that those injured in this crash will recover from their injuries soon.
Traffic collisions are triggered by many factors including distracted driving, drunk driving, speeding, failure to observe traffic signs, bad weather, and ignorance of traffic laws.
One or several of these factors may have contributed to this collision. It is, therefore, necessary for the victim or their family members to seek the services of a personal injury attorney for the best legal representation.
At Pacific Attorney Group, we have dedicated litigators who work tirelessly to ensure that all facts in every case are unveiled to reach a fair decision.
Choose Pacific Attorney Group, a law firm that will put your interests first and represent you professionally.
Contact our friendly staff at 1-800-358-9617 for a free consultation and a request for a police report on the incident.