Vehicle Hits and Kills Victorville Man Alejandro Barajas At National Trials Near Robinson Ranch Road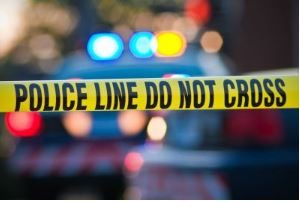 Oro Grande, California (January 26, 2017) – A 34-year-old man died Tuesday night after being hit by a vehicle in Oro Grande, according to a police report.
At about 6:53 p.m. Tuesday, Jan. 24, the California Highway Patrol officers responded to reported of a pedestrian struck by a vehicle on National Trails Highway, just south of Robinson Ranch Road.
Reportedly, Barajas was struck by a red Fiat 500, driven by a 64-year-old Victorville woman. The Fiat was heading southbound on National Trials at approximately 55 mph, and due to a rise on the roadway, the woman was not able to see Barajas.
Barajas was sadly pronounced dead at the scene.
The fatal accident remained under investigation.
Our sincere sympathies go to the family and friends of Alejandro Barajas. We wish them courage during these trying moments of losing their loved one.
If you have lost a loved one due to someone's wrongful conduct or negligence in Oro Grande, CA, you may have a right to a wrongful death claim against the negligent party. Pacific Attorney Group encourages anyone who may find him or herself in such a difficult situation to contact an experienced Oro Grande wrongful death attorney at 1-800-358-9617 for a free case evaluation. We only get paid if you get paid. Our offices are conveniently located throughout California, and we conduct regular travels in the region to meet with clients.