Rider Injured in Orangevale Motorcycle Accident on Hazel Avenue near Central Avenue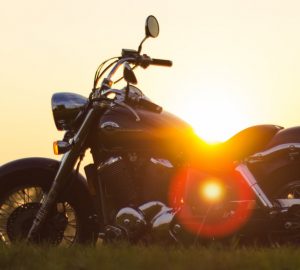 Orangevale, California (May 23, 2020) – One person was injured following a motorcycle accident Friday night in the area of Orangevale, the California Highway Patrol reported.
On Friday, at around 9:10 p.m., officers received a report of a crash involving a motorcycle and a vehicle on southbound Hazel Avenue near Central Avenue.
Orangevale Motorcycle Accident on Hazel Avenue Injures 1 Victim
The motorcyclist sustained minor injuries following the mishap. The unidentified victim was attended to by medical personnel along with Fire department officials.
The wreck resulted in the closure of the No. 2 lane of southbound Hazel Avenue for an unknown time.
Details regarding the driver of the involved vehicle were not immediately established at the time of the report.
An investigation into the accident is underway.
"In case of a motorcycle collision, a rider is most likely to suffer catastrophic injuries", says Mark Shayani, an experienced law firm attorney and managing attorney at Pacific Attorney Group.
Motorcycle crashes can cause injuries ranging from minor to severe degree or even death. Motorcyclists have less protection and thus motorists should be more cautious. Liability for motorbike accidents is based on negligence and the riders are also to blame at times. Distracted driving, speeding, drunk driving, reckless driving, bad weather, wrong-way driving and failure to observe traffic laws are some of the causes of these traffic collisions.
While it is unclear in this incident which party is at fault, Shayani points out that it is important that the victims conduct an independent investigation to determine the cause of the crash. The investigation will collect more details including witness statements to determine the factors that led to the incident.
To pursue a personal injury claim, contact our motorcycle accident attorneys, at the Pacific Attorney Group. Call us to receive a free consultation. Click to call: 866-803-6502.
If you would like a free copy of the please report, contact Pacific Attorney Group.