1 Hospitalized after 5 Freeway Big Rig Collision near Harbor Drive in Oceanside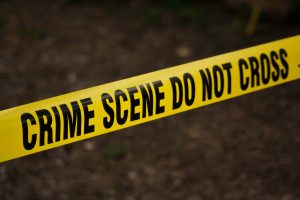 Oceanside, California (August 8, 2019) – One person was airlifted to a hospital after a car crashed into a big rig early Thursday morning in Oceanside, a local news source reported.
The accident took place at about 1:00 a.m. on northbound 5 Freeway just south of the Harbor Drive exit to Camp Pendleton.
As per the article, for unknown reasons, a driver crashed into a big rig and was trapped in the vehicle.
Firefighters responded to the scene and used the Jaws of Life to free the driver.
An air ambulance was requested to the scene to transport the victim to Scripps La Jolla Hospital. The condition of the victim was not mentioned.
CHP is investigating the accident.
We pass our most heartfelt condolences to the family and friends of the deceased. A sudden loss of a loved one is a disheartening event and a great set back.
Traffic collisions are triggered by many factors including distracted driving, drunk driving, speeding, failure to observe traffic signs, bad weather, and ignorance of traffic laws.
One or several of these factors may have contributed to this collision. It is, therefore, necessary for the victim's family to seek the services of a wrongful death attorney for the best legal representation.
At Pacific Attorney Group, we have dedicated litigators who work tirelessly to ensure that all facts in every case are unveiled to reach a fair decision.
Choose Pacific Attorney Group, a law firm that will put your interests first and represent you professionally.
Contact our friendly staff at 1-800-358-9617 for a free consultation and a request for a police report on the incident.