Minor Injuries Sustained in Oakland Accident on 580 Freeway near High Street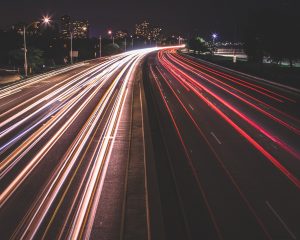 Oakland, California (August 16, 2019) – Minor injuries were sustained after a traffic crash Thursday night in the area of Oakland, according to the California Highway Patrol.
The crash was reported at around 11:00 p.m. Thursday, August 15, on westbound 580 Freeway, just east of High Street on-ramp.
As per the CHP officials, a green Honda Accord and a silver SUV crashed for reasons still under investigation.
2-Car Accident on 580 Freeway near High Street
An ambulance was sent to the scene to attend to the injured parties. The number of victims and their current condition was not immediately released.
Tow trucks were requested to remove the vehicles from the crash site.
The vehicles were blocking lane 1 following the crash.
No additional information concerning this crash was provided.
An investigation is underway.
What Causes Car Accidents
Drivers are obliged by law to maintain a safe distance with the car ahead of them. Most of the traffic collisions happen when motorists make unsafe left turns. The California Vehicle Code 21801  requires motorists turning left or making a complete U-turn upon a highway or turning left into a private or public property or an alley should yield the right-of-way to all cars oncoming from the opposite way that are close enough to cause risk at any time during the turning movement.
Where to Get Help after Traffic Crash
It is unfortunate that thousands of people are hurt in traffic collision across California every year. The negligent motorists cause most of these accidents. Over speeding, driving under the influence, driving while Pacific Attorney Group car accident lawyer will ensure that these irresponsible drivers are held accountable for their actions.
We help victims or the families of persons injured in car accidents as they file a personal injury lawsuit. Call us to receive a free consultation. Click to call: 1-800-358-9617.
If you are the victim or a family member and would like a free copy of the police report, please contact Pacific Attorney Group.