Rider Injured in Nipomo Motorcycle Accident at Frontage Road and Southland Street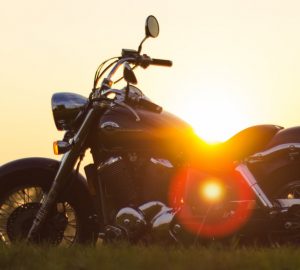 Nipomo, California (October 12, 2019) – A motorcyclist was injured in a traffic collision in the area of Nipomo on Friday night.
The incident took place shortly before 11:00 p.m. on October 11, at the intersection of South Frontage Road and Southland Street near Highway 101.
A California Highway Patrol dispatch indicated that a motorcycle and a vehicle collided at the intersection for an unknown reason.
Motorcycle and Car Crash in Nipomo Friday, October 11
The motorcyclist sustained minor injuries in the crash. The victim was attended to by fire department officials along with the paramedics who responded to the scene shortly after the accident.
The identity and current condition of the injured party at this time were not disclosed.
The driver involved appeared to have stopped following the wreck. 
The CHP is still investigating the cause of the incident.
Pacific Attorney Group wishes the person injured a quick recovery.
Every year, several traffic accidents are reported in California. Unfortunately, these accidents result in many fatalities and even more injuries. The causes of many of these traffic accidents include distracted driving, speeding, drunk driving, reckless driving, bad weather, wrong-way driving and failure to observe traffic laws. Negligence on the part of motorists is the leading cause of these accidents.
From the report above, the circumstances surrounding the traffic collision remain unclear. However, the authorities will gather information, including witness statements to determine the cause of the accident.
If you or your loved one has been injured in a traffic crash because of a third party's negligence, then the responsible party should be held accountable. At Pacific Attorney Group, we specialize in personal injury and wrongful death lawsuits. We assist victims of traffic accidents and their families in seeking justice. Our personal injury attorneys will leave no stone unturned in the pursuit of justice. We also work hard to ensure you obtain fair compensation for your losses, injuries, and suffering. To find out more, call us today for a free consultation.
If you are the victim or a family member and you would like a free copy of the police report, contact Pacific Attorney Group. Please Click to call : 1-866-358-9617