Neil Moosaie Among 3 Injured in Red Bluff Car Accident on Interstate 5 near Riverside Avenue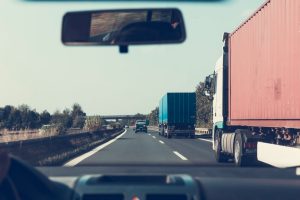 Red Bluff, California (June 30, 2020) – Neil Moosaie, 32, of Brooklyn Park, has been identified as the driver who was injured in a two-vehicle accident on Tuesday morning in Red Bluff, authorities said. 
At about 6:30 a.m., the California Highway Patrol responded to the accident on Interstate 5, just south of Riverside Avenue. 
The CHP said a 2020 Chevrolet Malibu, driven by Moosaie, was traveling southbound on the freeway when, for unknown reasons, it rear-ended a 2005 Mazda 3. 
As a result of the collision, the Mazda spun towards the center divider and struck a divider guardrail and then crashed into a concrete bridge wall, sheering off the front half of the car, the officials said. 
Furthermore, the Malibu drifted into the center divider guardrail and then back across the freeway where it smashed into a concrete wall. 
Neil Moosaie Hospitalized after 2-Car Crash on I-5 in Red Bluff 
Moosaie, who was not wearing a seatbelt, suffered lacerations to his head and was taken to St. Elizabeth Community Hospital for treatment. 
Daniel Brace Junior, 35, of San Diego, the Mazda driver, was taken to St. Elizabeth Community Hospital with lacerations to his legs. 
A passenger in the Mazda, Chamise Mae Hurd, 39, of San Diego, had one of her legs severed. She was taken to Mercy Medical Center in Redding for treatment. 
Moosaie's passenger Patrick Napoleon, 33, of Minneapolis, was uninjured in the crash. 
An investigation into the accident is underway. 
If you or your loved one has been injured in a car accident, call our law firm atClick to call : 866-803-6502 and talk to a personal injury attorney.