54-Year-Old Motorcyclist Killed in Yelm Two-Vehicle Collision on Bad Hill Road Southeast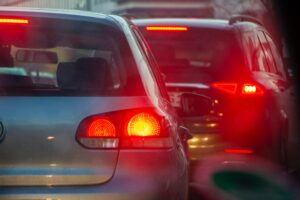 Yelm, Washington (April 13, 2023) – A 54-year-old motorcyclist was killed early Wednesday morning following a two-vehicle crash near Yelm, according to Thurston County Sheriff's office.
The deadly crash happened at about 2:15 a.m. Wednesday, April 12, on the 12900 block of Bad Hill Road Southeast.
According to the sheriff's office, a resident heard the collision from their home. First responders found the Thurston County rider down and unresponsive. The motorcyclist was pronounced dead at the scene.
Reportedly, the driver of the other involved vehicle got into another car and fled the scene leaving behind their Volkswagen Golf.
Initial investigations indicated that the Volkswagen crossed over the center line while entering a curve and entered the northbound lane, where it struck the motorcyclist.
No additional details regarding the Golf driver and the third driver were provided.
The incident remains under investigation.