Michelle Jeffers ID'd as Woman Killed in Temecula Crash on Madera De Playa Road at Calle Contento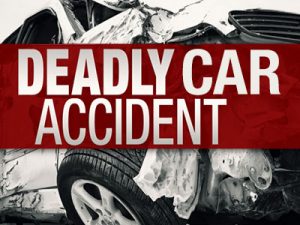 Temecula, California (May 23, 2020) – Authorities have identified the woman who died in a traffic accident Saturday evening in Temecula as Michelle Jeffers, 50, of Temecula.
The fatal crash happened at about 4:50 p.m. Saturday, May 16, on Madera De Playa Road at Calle Contento.
According to the California Highway Patrol, a 2018 Ford SUV was traveling northbound on Calle Contento at approximately 35 miles per hour when it T-boned a 2007 Mercedes E350 that was heading westbound on Madera De Playa Road.
The Mercedes reportedly failed to stop for a red light at the intersection with Calle Contento, causing the collision. Authorities said the northbound and southbound traffic lanes on Calle Contento does not have a stop sign at the intersection.
Jeffers, who was the driver of the Mercedes, was airlifted to Inland Valley Medical Center in Wildomar, where she succumbed to her injuries at about 9:08 p.m. Saturday. She was the sole occupant of the Mercedes, according to the authorities.
The driver of the Ford, a 60-year-old Murrieta man, and his three passengers, a 62-year-old woman, a 57-year-old man, and a 59-year-old woman, all from Murrieta, sustained minor injuries in the crash. They were taken to Inland Valley Medical Center for treatment.
An investigation into the accident is underway.
Pacific Attorney Group condoles with the family of the deceased.
When the loss of a loved one is caused by another party's negligence or wrongdoing, the surviving family members may feel hopeless and frustrated and full of grief.
Mark Shayani, the managing attorney at Pacific Attorney Group, advises the survivors to pursue justice.
According to Shayani, a catastrophic attorney can help you take a wrongful death action against the person responsible.
Whereas there is no action that can bring your loved one back, our catastrophic attorney can help you recover financial compensation for medical bills, funeral expenses, pain and suffering of the decedent, wages that the decedent would have earned in their lifetime, loss of companionship, among other losses.
Contact a catastrophic attorney today at Click to call : 866-803-6502 and seek justice on behalf of the deceased.