Meshach Cornish Killed in Fresno Crash at Marks and Ashlan Avenues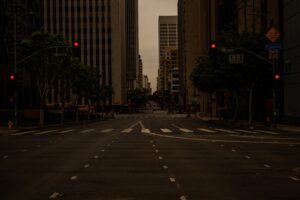 Fresno County, California (May 2, 2023) – Meshach Cornish, 36, of Fresno, has been identified as the man who was killed when his vehicle slammed into a truck in Fresno County on Friday morning, according to the coroner's office.
The wreck happened in the area of Marks and Ashlan avenues at about 10:45 a.m. April 28.
Authorities said Cornish was driving northbound on Marks Avenue when he crashed into the rear of a large work truck parked on Marks Avenue.
The truck was reportedly blocking the right lane marked by traffic cones.
Cornish was transported to Community Regional Medical Center, where he succumbed to his injuries.
Police are investigating to determine the cause of the incident.