Mathew Vellankal and Dominic Jala Killed in Car Crash on Highway 20 in Colusa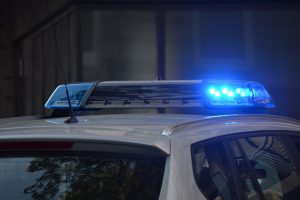 Colusa County, California (October 12, 2019) – The authorities have disclosed the identities of two people who were killed in a car accident near Wilbur Springs in Colusa County on Thursday, October 10.
According to a local news source, the accident happened at about 2:30 p.m. on State Route 20.
A Toyota Prius occupied by three men is reported to have collided with a semi-truck for unknown reasons on the roadway.
The authorities said two people in the Toyota Prius were killed in the collision.
The two men were identified as Father Mathew Vellankal who was a pastor at St. Bonaventure in Concord and Dominic Jala who was the Arcbishop of the Archdiocese of Shillong, India.
2 Killed, 1 Injured in Colusa County Car Crash on Highway 20
Father Joseph Parekkatt, a pastor at St. Anne Parish in Walnut Creek, was seriously injured in the collision and was taken to Santa Rosa Hospital for treatment.
The condition of the truck driver was not immediately disclosed.
No further information was provided.
An investigation to determine the cause of the accident is underway.
We at Pacific Attorney Group offer our sincerest condolences to the family and friends of the deceased.
Every year, several traffic accidents are reported in California. Unfortunately, these accidents result in many fatalities and even more injuries. The causes of many of these traffic accidents include distracted driving, speeding, drunk driving, reckless driving, bad weather, wrong-way driving and failure to observe traffic laws. It is evident that negligence on the part of motorists is the leading cause of these accidents.
From the report above, the circumstances surrounding the traffic collision remain unclear. However, the authorities will gather information including witness statements to determine the cause of the accident.
If you have lost a loved one in an accident and you need legal assistance, contact a wrongful death attorney at Pacific Attorney Group. We assist the families of the deceased to seek justice. Our attorneys will leave no stone unturned in the pursuit of justice.
If you would like a free copy of the police report, please contact Pacific Attorney Group. Click to call : 1-866-358-9617