Marino Dias Dies after Tehama County Crash on South Avenue near Mary Avenue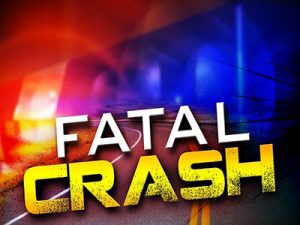 Tehama County, California (March 26, 2020) – 45-year-old Marino Ruiz Dias, possibly a Mexican National, has been identified as the man killed after a Sunday night head-on collision in Tehama County, according to authorities.
The deadly crash happened on South Avenue, just west of Mary Avenue at around 10:30 p.m. Sunday, March 22.
As per the CHP officials, Diaz, a Corning resident, was heading eastbound on South Avenue in a 2011 Nissan Altima when he drifted into the westbound lane and crashed head-on into an oncoming 2015 Mack big-rig. The semi was towing a tanker-trailer full of diesel fuel at the time. The impact caused two cars to come into a halt in the middle of the road.
Marino Ruiz Dias Dies after Tehama County Crash
Responding firefighters along with medical personnel pronounced Dias dead at the crash site.
Richard L. Murphy, 65, of Chico was treated for minor injuries at the crash site.
It was unclear if alcohol or drugs played a role in the collision.
An investigation is ongoing. Anyone with details concerning this crash is asked to call the CHP Red Bluff officer at 527-2034 or the non-emergency line 1-800-TELL-CHP.
Every year, several traffic accidents are reported in California. Unfortunately, these accidents result in many fatalities and even more injuries. The causes of many of these traffic accidents include distracted driving, speeding, drunk driving, reckless driving, bad weather, wrong-way driving and failure to observe traffic laws. It is evident that negligence on the part of motorists is the leading cause of these accidents.
According to P. Mark Shayani, an experienced wrongful death attorney and managing attorney at Pacific Attorney Group, it is vital to conduct a separate and independent investigation to determine the cause of the accident. Mark said that an attorney is needed to look for witnesses, conduct background checks and review applicable insurance coverage.
Awaiting the results of the investigation, the family of the deceased may be entitled to a wrongful death claim.
If you have lost a loved one in an accident and you need legal assistance, contact a wrongful death attorney at Pacific Attorney Group. We assist the families of the deceased to seek justice. Our attorneys will leave no stone unturned in the pursuit of justice.
If you would like a free copy of the police report, please contact the Pacific Attorney Group. Click to call: 866-803-6502.
Traffic accidents are unavoidable and can happen to anyone even careful drivers. For this reason, we advise every driver to take note of some of the steps to do at the accident scene whenever they are involved in an accident.
First, you should remain at the scene, take a deep breath and don't panic. You should then check for any injuries either from you, passengers or the parties involved before calling an ambulance for help. Another important thing that you must do is call the police to record the traffic crash as you take photos of the accident scene. In case the accident is minor, move the car on the shoulder of the roadway. You should also turn on the car's hazard lights. Another vital thing is that you should gather information concerning the incident from the witnesses and be careful not to sign any document unless it is from the police. Lastly, never leave an accident location before the police arrived.
After leaving the accident scene, contact your insurance firm and inform them about the crash, get a police report, keep your medical treatment notes on your physical injuries and mental condition and also get a property damage valuation. Lastly, always contact a personal injury attorney to protect your rights and advise you legally before providing any statements to the other motorist or his or her insurance company.