Car Thief Dies in Lake Forest Crash After Fleeing From Deputies at Trabuco Road and Cherry Avenue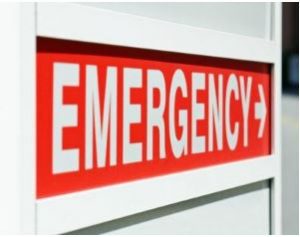 Lake Forest, California (February 17, 2017) – A suspected car thief died Thursday night after the car crashed into an object as he fled from officers in Lake Forest.
According to a report, a car was reported stolen from Mission Viejo at about 6:30 p.m. yesterday. About an hour later, deputies noticed a spotted the vehicle, described only as Corvette, in the Foxborough area of Lake Forest and began to follow it.
The police initiated a traffic stop, but the suspect was non-compliant and speed away.
After searching for about 10 minutes, the deputies found the suspected vehicle near Trabuco Road and Cherry Avenue.  Reportedly, the Corvette had crashed into an unspecified object near the intersection.
Officials from the Orange County Fire Authority declared the man dead at the scene.
The victim's name was not immediately available.
The incident remains under investigation by the Sheriff's officials.
Our sincere sympathies go to the family and friends of the deceased person. We wish them courage during these trying moments of losing their loved one.
If you have lost a loved one due to someone's wrongful conduct or negligence in Lake Forest, CA, you may have a right to a wrongful death claim against the negligent party. Pacific Attorney Group encourages anyone who may find him or herself in such a difficult situation to contact an experienced Lake Forest wrongful death attorney at 1-800-358-9617 for a free case evaluation. We only get paid if you get paid. Our offices are conveniently located throughout California, and we conduct regular travels in the region to meet with clients.