1 Killed in Motorcycle Crash on Highway 101 near Dutcher Creek Road in Santa Rosa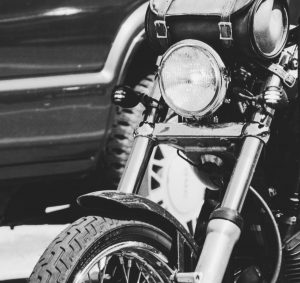 Santa Rosa, California (August 2, 2020) – A motorcyclist was killed in a collision near Cloverdale on Saturday afternoon, according to the California Highway Patrol.
The fatal motorcycle accident happened on Highway 101 near Dutcher Creek Road at about 1:18 p.m.
51-year-old Scott Stanton was driving a Volvo southbound on Highway 101 when, for unknown reasons, he drifted to the right and crashed into a guardrail.
The impact of the collision sent the Volvo back across both lanes of traffic and collided with a motorcycle that was also traveling southbound.
Motorcyclist Killed in Highway 101 Accident in Santa Rosa
The male motorcyclist was killed in the crash.
Stanton was unhurt.
The identity of the motorcyclist was withheld pending notification of next-of-kin.
No additional information about the accident was provided.
An investigation into the accident is ongoing.
Anyone with information about the accident is requested to contact the Santa Rosa CHP office at (707) 588-1400
Car accidents can happen anywhere to anyone. These accidents can leave the injured people and their families with huge medical bills and other financial burdens caused by the inability to work. The physical pain and post-injury trauma can last a lifetime. Our Santa Rosa car accident lawyers, however, are devoted to fighting for compensation for the injured people. Our attorneys have decades of experience handling all manner of accidents and personal injury claims.
If your injuries were as a result of the negligent actions off a third party, you may be entitled to monetary compensation for your injuries. If you decide to make a personal injury claim, you will need an expert personal injury attorney on your side.
California's statute of limitations, however, requires an injured person to bring a claim within two years after the car accident. Therefore, it is very crucial to file a claim a soon as possible.
Your insurance carrier may attempt to dispute your claim or settle your claim for as little as possible. Our skilled attorneys will fight to protect your rights and maximize your claims. We will sit down with you to discuss your situation in more detail to establish liability and all the possible areas of compensation beyond medical treatment.
If you were injured in a car accident, our lawyers are here to help you navigate the process efficiently and in the fastest possible time.