Rider Critically Hurt in Salinas Motorcycle Accident on North Main Street and San Juan Grade Road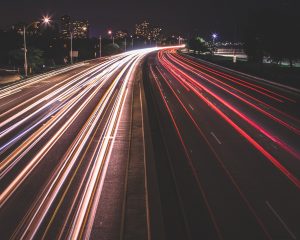 Salinas, California (February 26, 2020) – Authorities are investigating a major motorcycle collision that happened on Tuesday evening at an intersection in Salinas.
The crash occurred at about 4:12 p.m. on February 25, at North Main Street and San Juan Grade Road.
As per the CHP officials, a motorcycle operated by a male crashed into the sedan's rear for reasons still under investigation.
Major Motorcycle Crash at North Main Street and San Juan Grade Road
Responding firefighters along with medical personnel rendered aid to the male rider who suffered severe injuries due to the collision. The patient's name and their current condition were not immediately released.
Information concerning the sedan driver was not provided.
Officials closed the roadway following the accident.
An investigation is ongoing.
"In case of a motorcycle collision, a rider is most likely to suffer catastrophic injuries", says Mark Shayani, an experienced personal injury attorney and managing attorney at Pacific Attorney Group.
Motorcycle crashes can cause injuries ranging from minor to severe degree or even death. Motorcyclists have less protection and thus motorists should be more cautious. Liability for motorbike accidents is based on negligence and the riders are also to blame at times. Distracted driving, speeding, drunk driving, reckless driving, bad weather, wrong-way driving and failure to observe traffic laws are some of the causes of these traffic collisions.
While it is unclear in this incident which party is at fault, Shayani points out that it is important that the victims conduct an independent investigation to determine the cause of the crash. The investigation will collect more details including witness statements to determine the factors that led to the incident.
To pursue a personal injury claim, contact our motorcycle accident attorneys, at the Pacific Attorney Group. Call us to receive a free consultation. Click to call: 866-803-6502.
If you would like a free copy of the please report, contact Pacific Attorney Group.
Traffic accidents are unavoidable and can happen to anyone even careful drivers. For this reason, we advise every driver to take note of some of the steps to do at the accident scene whenever they are involved in an accident.
First, you should remain at the scene, take a deep breath and don't panic. You should then check for any injuries either from you, passengers or the parties involved before calling an ambulance for help. Another important thing that you must do is call the police to record the traffic crash as you take photos of the accident scene. In case the accident is minor, move the car on the shoulder of the roadway. You should also turn on the car's hazard lights. Another vital thing is that you should gather information concerning the incident from the witnesses and be careful not to sign any document unless it is from the police. Lastly, never leave an accident location before the police arrived.
After leaving the accident scene, contact your insurance firm and inform them about the crash, get a police report, keep your medical treatment notes on your physical injuries and mental condition and also get a property damage valuation. Lastly, always contact a personal injury attorney to protect your rights and advise you legally before providing any statements to the other motorist or his or her insurance company.