63-Year-Old Groveland Man Killed in Madera Head-On -Accident at Avenue 15 and Santa Fe Drive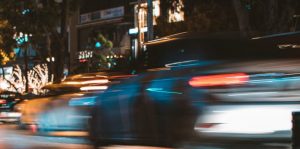 Madera, California (May 17, 2019) – 63-year-old Groveland Man has been identified as the driver killed in a head-on collision in Madera Thursday evening.
The fatal crash, which happened at about 5:30 p.m. May 16, occurred at Avenue 15 and Santa Fe Drive.
The accident happened when a 2010 Chrysler 300 driven Jayme collided head-on with a Ford Transit van driven by the Groveland man. Initial reports indicated that Jayme was driving westbound on Avenue 15 before veering into oncoming traffic at the time of the collision.
The Van driver sustained life-threatening injuries in the wreck and was reported dead at the scene. Jayme suffered severe injuries as a result of the accident and was transported to Community Regional Medical Center by an ambulance for treatment.
As per the CHP report, drugs or alcohol were not considered as factors during the occurrence of the accident.
The investigation of the fatal crash is still ongoing.
We pass our most heartfelt condolences to the family and friends of the deceased. A sudden loss of a loved one is a disheartening event and a great set back.
Traffic collisions are triggered by many factors including distracted driving, drunk driving, speeding, failure to observe traffic signs, bad weather, and ignorance of traffic laws.
One or several of these factors may have contributed to this collision. It is, therefore, necessary for the victim's family to seek the services of a wrongful death attorney for the best legal representation.
At Pacific Attorney Group, we have dedicated litigators who work tirelessly to ensure that all facts in every case are unveiled to reach a fair decision.
Choose Pacific Attorney Group, a law firm that will put your interests first and represent you professionally.
Contact our friendly staff at 1-800-358-9617 for a free consultation and a request for a police report on the incident.