Los Angeles Injured by a Defective Product?
Los Angeles Defective Product Injury Attorney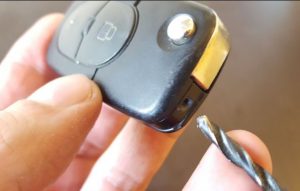 Unknowingly using a defective or dangerous product, a consumer may be at great risk of a serious or life-threatening injury. We rely on countless consumer products every single day as we drive to work, use a home appliance, give our child a toy to play with, or perform our duties at work. If even one of these products has a manufacturing or design defect, the results may be catastrophic.
Call an attorney today at 1-800-358-9617 if you would like more information about your legal rights and options in the wake of an injury caused by a defective product. At Pacific Attorney Group, we help clients with serious injury claims relating to dangerous and defective products throughout the Los Angeles area, and your initial consultation is entirely free.
Serious Injury Claims for Defective Products in Los Angeles
You may have grounds for an injury claim or lawsuit if you or someone you know was injured while using a defective product. By law, manufacturers have an obligation to create and produce products that are free from defects and are safe for consumers to use. Proper instructions and warning labels may be required on some products. When a manufacturer is negligent and produces a product that is defective or dangerous, a consumer may be at risk of being seriously injured. Our law firm takes on all types of catastrophic injury claims related to defective products, including those involving severe burns, amputations, head trauma, eye injuries, spinal cord injuries, and much more. It will be our goal to properly assess the value of your claim in relation to your injuries and medical costs and to then seek financial damages that will help you rebuild and recover.
Contact a Los Angeles product injury lawyer at our firm today for a free consultation with an experienced legal professional.JTNDaWZyYW1lJTIwc3JjJTNEJTIyaHR0cHMlM0ElMkYlMkZ3d3cuZ29vZ2xlLmNvbSUyRm1hcHMlMkZlbWJlZCUzRnBiJTNEJTIxMW0xOCUyMTFtMTIlMjExbTMlMjExZDQyMzI4Ni4xNzQ1MzA4NzQ0JTIxMmQtMTE4LjY5MTkxNzA2OTkwNjk0JTIxM2QzNC4wMjAxODEyNjQyNzgyNCUyMTJtMyUyMTFmMCUyMTJmMCUyMTNmMCUyMTNtMiUyMTFpMTAyNCUyMTJpNzY4JTIxNGYxMy4xJTIxM20zJTIxMW0yJTIxMXMweDgwYzJjNzVkZGMyN2RhMTMlMjUzQTB4ZTIyZmRmNmYyNTQ2MDhmNCUyMTJzTG9zJTJCQW5nZWxlcyUyNTJDJTJCQ0ElMjUyQyUyQlVTQSUyMTVlMCUyMTNtMiUyMTFzZW4lMjEyc2luJTIxNHYxNDY5ODY1NzAxNjcwJTIyJTIwd2lkdGglM0QlMjIxMDAlMjUlMjIlMjBoZWlnaHQlM0QlMjI0MDAlMjIlMjBmcmFtZWJvcmRlciUzRCUyMjAlMjIlMjBzdHlsZSUzRCUyMmJvcmRlciUzQTAlMjIlMjBhbGxvd2Z1bGxzY3JlZW4lM0UlM0MlMkZpZnJhbWUlM0U=
Do I Have A Case?
the initial consultation is free
Call or email us to schedule a free consultation. You can reach us 24 hours a day, 7 days a week. Our attorneys will travel to wherever is most convenient for you to meet and speak about your case.
.