Pedestrian Critically Injured in Sixth Avenue and Towne Avenue Hit-and-Run in Los Angeles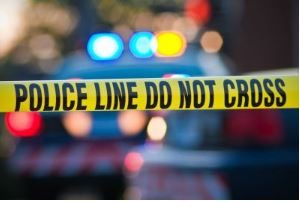 Los Angeles, California (April 21, 2017) – A pedestrian was critically injured Thursday after being struck by a hit-and-run driver in Los Angeles
According to a local news source, at 12:20 a.m. on Thursday, April 20, a driver of a vehicle identified as a Cadillac CTS struck a pedestrian at the intersection of 6th Street and Towne Avenue.
The pedestrian, who was only identified as a man possibly in his 50's was crossing northbound in a marked crosswalk when he was hit.
A witness of the accident said that after the crash, the driver fled eastbound. He later came back to the scene where the witness confronted him briefly before he fled the scene again.
The victim sustained injuries classified as life-threatening. He was rushed to a hospital and was receiving treatment for his injuries.
Another witness recorded the suspect's car license plate which was used to identify the suspect.
The suspect has since been identified as Chris Rugley, described a black male, 6 feet tall and 170 pounds.
The incident remains under investigation.
If you or your loved one has been injured in Los Angeles, CA auto collision, Pacific Attorney Group strongly encourages you to call a Los Angeles personal injury attorney at 1-800-358-9617 for a free case evaluation. Our highly skilled and experienced personal injury attorneys will provide you with the best legal representation and guidance that you need. We only get paid if you get paid. Our offices are conveniently located throughout California and we conduct regular travels in the region to meet with clients.
At Pacific Attorney Group,We work tirelessly to deliver accurate news about the california accidents that impact our readers and clients most.Althuogh our goal is to keep people as informed as possible, we'd like to note the information we aggregate is obtained from a wide variety of nonaffilated secondary sources.These include but are not limited to:Law enforcement agencies,press release,News articles,and websites.

As we publish and shares correctness,but for the aforementioned reasons,we cannot guarntee that our content is completely accurate.Although we generally respond to inquires and requests to change,update or amend the content and articles that we publish,we cannot promise that we'll be able to do so within a given time frame.

The articles and blogs that we share or post here and on social media are designed to accident information,we make all possible efforts to ensure it serve solely as general information. They should not be taken to constitute legal,medical or any other form of express or implied advice. Similarly,they may not be applicable to your personal circumstances, situation or case.Any information referring to specific laws, statutes or legal actions reflects legal principles, but the lawsthat apply to you may differ based on your situation, jurisdiction or other factors.