Talk to a Top-Rated Los Angeles Car Accident Lawyer Today!
Every casualty of a car crash should consult with and obtain help from an experienced Los Angeles car accident lawyer as soon as possible. Only the services of a physician might be of more immediate importance to the victim than those of an attorney. When you work with a lawyer at our firm, you will find that we will take the time to look into what caused your accident, through police reports, witness testimony, and physical evidence.
Pacific Attorney Group often involves accident reconstruction professionals who can use computers and other tools to recreate the circumstances of an accident to see how it was caused. Using these resources and the testimony of expert witnesses as necessary, we can then present a compelling case to a judge and jury to show where the fault truly lies.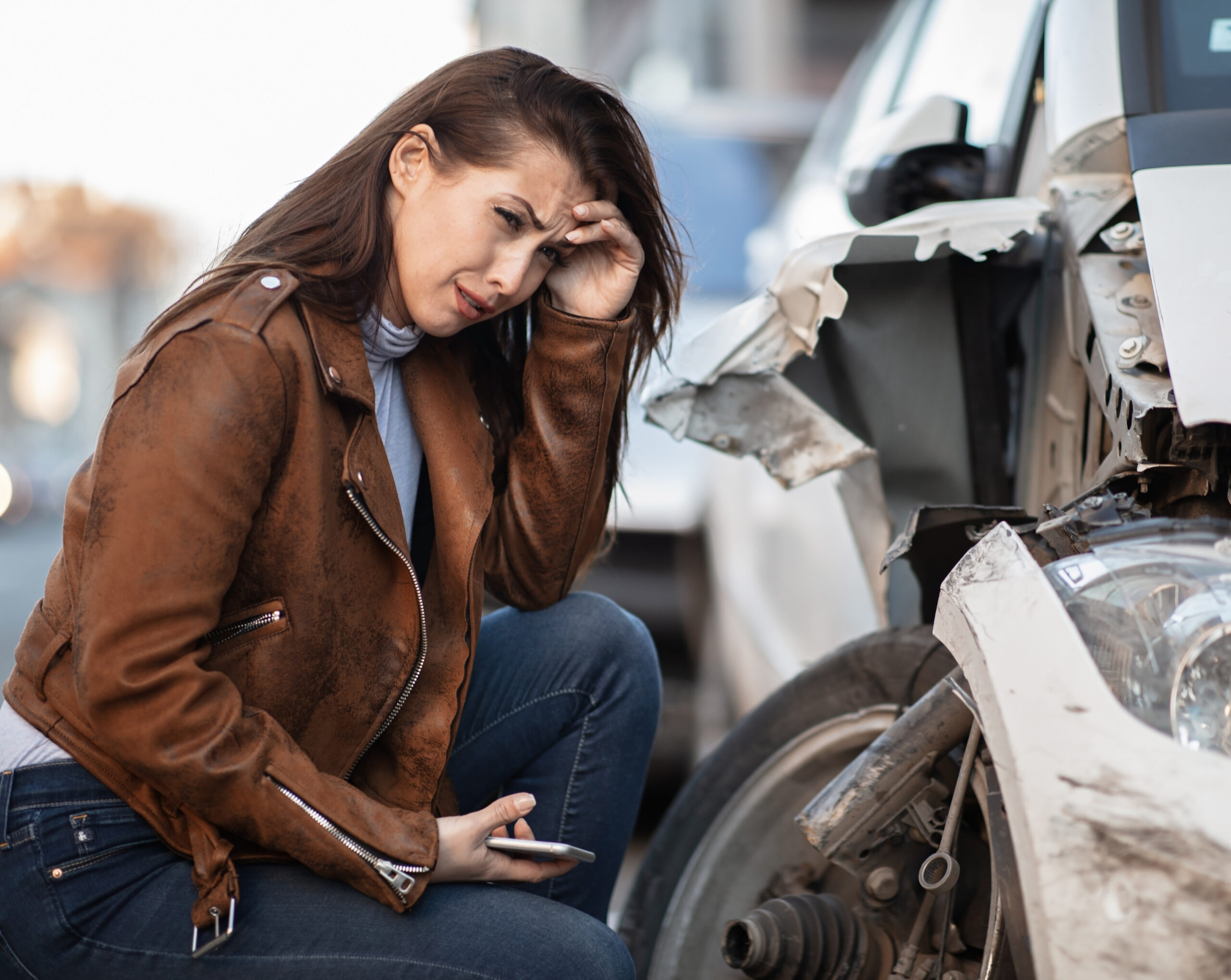 You have the Right to Complete Recovery- Los Angeles Car Accident will Fight Aggressively for Your Case
Injured victims of driver negligence have an enforceable right under the law to full and fair compensation for the costs and losses they suffer. Whether they receive what the law provides for them or whether they receive any compensation at all depends on how well their attorneys can pursue their claims through the intricacies of the state civil legal processes.
Victims often assure themselves in hopeful denial that their injuries are neither serious nor cause for much concern, and that they should resolve and heal quickly with little or no medical attention. But some injuries take more time than the injured might expect before their full effects become evident, it is always better to be safe than sorry, and if there is any pain or discomfort at all after a crash, a medical examination and a legal consultation are urgent needs.
Compensation for Auto Accidents – Talk to Los Angeles Car Accident Lawyer
What is my claim worth? What types of expenses may I be able to recover compensation for? Will my insurance policy cover this? These are all common questions that a person involved in an auto accident may have, and a lawyer at Pacific Attorney Group may be able to answer these and many others. Arranging a free case review with a Los Angeles car accident lawyer at our firm is one of the first steps you should take after a collision – it may serve to protect your right to maximum compensation.
Compensation may be defined as a sum of money paid to compensate, or make up for, losses or injuries that a person has experienced. In the realm of auto accidents, this is usually money paid by the insurance company of the driver that caused the collision to the victim or victims of the accident. The following types of compensation may be paid in an auto accident claim or lawsuit:
Medical Treatment: Compensation paid for medical treatment may include any and all medical care that a victim has received in relation to the auto accident. Hospitalization, doctor visits, physical therapy, medication, medical supplies and even mileage expenses to get to and from medical appointments may be covered. Future medical care may also be covered if the victim will require ongoing treatment.
Lost Income: Money paid for lost income in auto accident claims may include any work that a victim has missed as a result of his or her injuries. It may also include loss of potential earnings if a victim is unable to return to work in the same field or cannot return to work at all. Compensation for lost earnings can make all the difference as a car accident victim attempts to make ends meet even while unable to work.
Property Damage: This may include any and all damage to a vehicle and any personal property that was caused in the accident. Compensation for property damage can help a victim get his or her car repaired, may pay for an entirely new vehicle if the car was totaled, and can cover other damage to real property, clothing and more.
Pain and Suffering: Pain and suffering refer to compensation that usually falls under the category of non-economic damages, as these injuries cannot be easily quantified. Emotional and psychological trauma, physical pain and other suffering experienced by the victim may be compensable, depending on the case. These damages can be more difficult to obtain, but with the right approach, it may be possible to recover fair compensation for non-economic injuries and losses.
Loss of Consortium: Loss of consortium is another type of compensation that falls under non-economic damages. In some cases, a victim of an auto accident may experience injuries that impact his or her relationship with a spouse, such as an inability to perform sexually. Seeking maximum compensation is of the utmost importance if a victim of an auto accident is to have the best chance of rebuilding and moving on with his or her life.
Personal Injury Representation is a Great Financial Bargain- Discuss Your Case with Los Angeles Car Accident Lawyer 
A Los Angeles car accident lawyer from a high-grade firm like Pacific is an absolute necessity for every personal injury plaintiff. Amazingly, the attorney's invaluable service is available at an incomparable bargain. Most of the best personal injury attorneys offer no-cost initial consultations to gauge the factual merit and potential value of claimant cases. Then they pursue the best results for their clients on contingency terms.
Contingent fees to Los Angeles car accident lawyers are not payable until they succeed in negotiating settlements or winning awards of damages for their clients. From the settlement proceeds or from the amounts awarded by verdicts, attorneys pay off the costs of the litigation, deduct attorney's fees of typically a fourth to a third of the total recovery, and remit the remainder, usually at least a half of the total, to the clients, who pay no money into the case.
What if the case turns out to be a loser, the court finds for the defendant insurer, and the plaintiff receives nothing? In that case, the personal injury plaintiff also pays no money. What better no-risk, a no-money-down investment could clients have?
Will my injuries be considered severe? Los Angeles Car Accident Lawyer will Guide You
The severity of injuries will vary widely depending on the unique circumstances surrounding the accident, so it is impossible to say how seriously a person may be injured in any one collision. Looking at auto accident statistics, however, can give us a better idea of how common it is for a victim to experience catastrophic injuries.
The tricky thing about auto accidents is that a victim may show no visible injuries but may actually have suffered soft tissue damage, such as whiplash, or may have even experienced bruised ribs, internal organ damage or other injuries that are not immediately visible at the scene.
It is therefore of the utmost importance that you seek medical attention if you were involved in a car accident. Even if you are only experiencing minor aches and pains, it is important to have a medical professional look you over to ensure nothing is wrong. Inform your doctor that you have been involved in a traffic accident so he or she knows what injuries to look for, and be sure to keep all records related to your visit.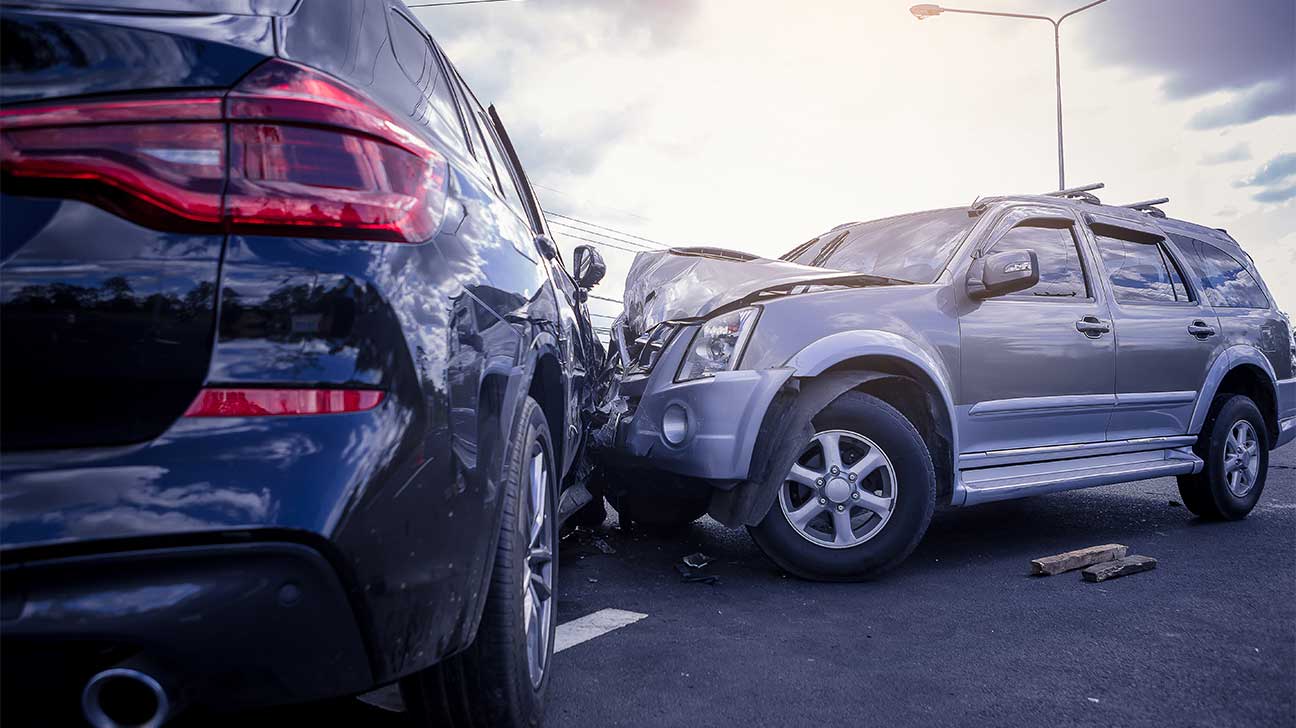 Common Car Accident Injuries
A person who is involved in a car accident may experience various injuries, caused by the force of impact itself, by the airbag striking their face or hands, by the vehicle crumpling in on them, by being ejected from the vehicle, and many other scenarios. The following are some of the types of injuries that a person may experience in a collision:
Whiplash

Head trauma

Neck injuries

Back injuries

Spinal cord injuries

Lacerations (cuts)

Contusions (bruises)

Broken bones

Facial injuries

Dental injuries

Amputation/loss of limb
The Pacific Attorney Group assists and represents clients injured in all kinds of traffic mishaps of all degrees of damage and distress. In all cases, the law firm's sole concern is complete client recovery from their ordeals.
Types of Car Accidents – Los Angeles Car Accident Lawyer Deals in All
There are well over 7 million motor vehicles registered in Los Angeles County alone, accounting for about 25% of registered vehicles in all of California. Many of these vehicles are what you would call typical passenger cars or sedans. For drivers of this kind of vehicle, the type of accident can make all the difference in the extent of property damage and injury they may experience in a collision. Here we will take a brief look at some of the common types of motor vehicle accidents involving cars:
Car vs. Bicycle Accidents
The end result of a traffic accident involving a car and a bicycle is usually catastrophic – even if the impact occurred at a relatively low speed. A bicycle rider will have little protection against a 3,000-pound car. Even with a helmet and other protective gear, the bicyclist is likely to experience serious injuries that will require emergency medical care. There were 2,076 injury bicycle-involved accidents in the city of Los Angeles; 11 people lost their lives in these collisions.
Car vs. Bus Accidents
Though a relatively rare occurrence in the realm of motor vehicle accidents, a collision involving a bus and a car can result in numerous injuries. The size and weight of the bus will mean that the car will be more likely to sustain the brunt of the damage, and the occupants of the car will be more likely to be injured. The bus driver and any passengers on the bus may also be at risk of injury; with the passengers at an increased risk depending on whether they were wearing safety belts or were sitting or standing.
Car vs. Pedestrian Accidents
There were 100 fatal pedestrian accidents in Los Angeles in 2010 and 2,512 pedestrian-involved accidents that resulted in injuries. A collision involving a car and a pedestrian has the potential to cause catastrophic injuries – most often to the pedestrian. This issue is of the utmost importance, with a two-year increase in the number of pedestrian fatalities across the U.S. gaining the attention of the Department of Transportation (DOT) and giving birth to the campaign "Everyone Is a Pedestrian" to combat accidents.
Car vs. Truck Accidents
A fully-loaded commercial truck may weigh 80,000 pounds or even more with a special permit. When a car weighing only a fraction of that is involved in a collision with a big rig or semi-truck, the results can be deadly. Occupants of a car are far more likely to be injured in an accident than truck drivers. According to National Highway Traffic Administration (NHTSA) statistics from 2011, truck drivers accounted for less than 7% of truck accident fatalities. Occupants of other vehicles accounted for 80%, and non-occupants (bicyclists, pedestrians, etc.) accounted for about 13%.
SUV and Van Accidents – Auto Accidents Involving Large Vehicles
If you were injured in a motor vehicle accident involving a sport utility vehicle (SUV) or van, you may have the right to take legal action. An accident lawyer at Pacific Attorney Group may be able to help. An accident may leave you and other parties seriously injured, and it may even lead to the wrongful death of one or more victims.
In these situations, a victim can file a lawsuit against the party responsible for causing the accident in the first place. This may be a drunk driver or a driver who was speeding, texting, or talking on the phone. In some cases, it may be the manufacturer of an auto part or even the local government for poor road maintenance. By investigating your unique case, we can assist you in holding the proper person or company responsible.
Truck vs Car
If you were driving or were the passenger of a car involved in an accident with a large truck, you may have sustained serious injury and may have grounds for a claim against the truck driver or trucking company if their negligence was to blame.
At Pacific Attorney Group, we represent truck versus car accident victims throughout Los Angeles and the surrounding areas in Southern California. We will be happy to offer you a free consultation to discuss your case and your legal options. When you talk to a Los Angeles Car Accident Lawyer at our firm, you may be surprised to find that you have the opportunity to recover significant compensation for your physical injuries as well as damage to your vehicle and emotional trauma.
What Causes Car Accidents in Los Angeles? 
A key part of the legal counsel we provide in car accident insurance claims and lawsuits is determining what caused the collision. We work with investigators and accident reconstruction professionals, often using computerized systems that help us recreate the circumstances surrounding the incident. Every case is different, so it is important to understand the leading causes of traffic collisions in California and across the U.S.:
Speeding: According to the National Highway Traffic Safety Administration (NHTSA), speeding was considered a "contributing factor" in 30% of all fatal traffic accidents in the U.S. in 2011. The annual economic cost of these collisions is estimated to total $40.4 billion. Speeding increases the severity of an accident and leaves a driver with less control in an emergency situation. If you were injured by a driver who was speeding, a lawyer at our firm may be able to help you seek justice.
Defective Auto Parts: Most car accidents can be attributed to some form of driver negligence, but there are some cases where a defective auto part can cause a collision. Faulty brakes, for example, may cause a driver to run a red light even if he or she was paying attention and obeying traffic laws. An airbag that deploys unnecessarily can cause a collision as it strikes the driver. When defective auto parts cause collisions, our Los Angeles car accident lawyers are prepared to hold manufacturers accountable.
Weather and Road Conditions: Heavy weather and dangerous roads can also cause serious traffic accidents, even when vehicles are working properly and drivers are acting responsibly. Heavy fog, snow, rain, and ice can create conditions that make it difficult to drive, and improperly designed or maintained roadways can cause even the safest driver to lose control. Our team knows how to hold municipalities accountable for defective or dangerous roadways.
Distracted Driving: Distracted driving is an issue that has gained a considerable amount of attention in recent years, particularly with the dramatic increase in cell phone and smartphone usage by drivers of all ages. Driving safely requires manual, visual, and cognitive attention, and a distraction may be anything that takes one or more of these types of attention off the road and the task at hand: eating, drinking, talking on the phone, texting, smoking, talking to a passenger, etc.
Texting While Driving: Reading and writing text messages or emails while driving is one of the most dangerous types of distracted driving. In California, it is illegal to text while driving because of the extreme hazard it poses. Texting and taking one's eyes off the road for even a few seconds, at 55 miles per hour, would be like driving the entire length of a football field blind. On the road, this can be deadly.
Drunk Driving: Did you know that nearly one in three traffic accident fatalities in the U.S. involves a driver who had a blood alcohol concentration of .08% or greater? This is above the legal limit to operate a motor vehicle in the U.S. In California, 1,768 people were killed and another 24,343 were injured in drunk driving accidents in 2010 alone. Our Los Angeles car accident lawyers believe in holding drunk drivers accountable for their recklessness and wrongdoing.
Contact Pacific Attorney Group – Our Best Los Angeles Car Accident Lawyer will Review your Case
If you or a loved one has been in an auto accident in Los Angeles, then read on. We have information that will help you to put your accident behind you the right way: not by forgetting without getting what you deserve first, but by understanding and enforcing your rights as a victim with our expert legal help.
Auto accidents boggle many people's minds because of the assumption that insurance companies deal with "the whole mess" so to speak—the important thing is that no one gets hurt. It's true that the safety of all involved is the most important factor post-accident. However, insurance companies don't sort everything out. In fact, much more is left up to you than you realize.
Hiring a Los Angeles Car Accident Lawyer – The necessity of Legal Representation
The timeless truth is that in legal matters there is no substitute for the advice and advocacy of professional counsel. Should every car accident claimant retain a Los Angeles car accident lawyer? The answer to this question is yes in all cases, with no exceptions.
In settlement negotiations with unrepresented claimants on their own, the insurer's agent has every advantage.
First, they do it every day while most if not all claimants representing themselves are in the process for the first time.
Then there is the claimant's emotional state, in turmoil from stress and hardly conducive to either steadfast focus or logical analysis.
Finally, the agents have practiced the arts of deception and delay and are not unwilling to employ these stratagems to trick claimants into accepting painfully insufficient settlement offers or losing their cases entirely and forever if delayed beyond the deadlines of the statute of limitations in force in all states.
Our Los Angeles Car Accident Lawyers are aware of all the tricks of the insurance agent's trade. When Pacific is on the case, settlement negotiations proceed with no unnecessary delay to fair, final offers in most cases. In exceptional cases where the insurers insist on unfair settlement offers or none at all because they believe they might prevail in trials, they find out to their disappointment and dismay that Pacific trial attorneys have the knowledge, skills, and abilities to persuade trial jurors to award damages that sometimes turn out to be much more than the plaintiff settlement proposals the insurers had rejected.