Kid Hospitalized After Petaluma DUI Hit- and- Run Accident on Washington Street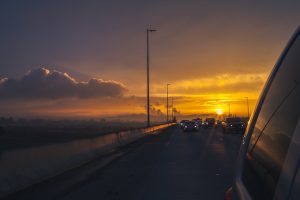 Petaluma, California (August 23, 2019) – Lindsay Williams of Santa Rosa was arrested following a hit-and-run crash in Petaluma on Wednesday evening, according to Petaluma police report.
The collision happened shortly before 5:15 p.m. August 21, at Morton Avenue and Second Street.
As per police report, Williams was pulling out of the Chevron gas station onto E. Washington Street when she struck another vehicle for unknown reasons.
Lindsay Williams ID'd as Petaluma DUI Hit- and- Run Driver
A juvenile passenger riding in the vehicle that was struck sustained minor injuries in the crash. The victim was rushed to Petaluma Valley Hospital for treatment and then released.
Officers found Williams's vehicle, which had major front-end damage, traveling northbound on Sonoma Mountain Parkway. She was taken into custody without incident. The officers affirmed that Drugs or alcohol were not a factor at the time of the collision.
Meanwhile, the investigation is underway.
Every year, several traffic accidents are reported in California. Unfortunately, accidents result in many fatalities and even more injuries. The causes of these traffic accidents range from distracted driving, speeding, drunk driving, reckless driving, bad weather, wrong-way driving and failure to observe traffic laws. It is evident that negligence on the part of motorists is the leading cause of these accidents.
If you or your loved one was injured in this collision, Pacific Attorney Group could provide you with a police report on the accident. The report is important in deciding on the steps you should take.
Pacific Attorney Group could help you seek compensation for medical bills, pain, and income lost as a result of the negligence of a third party.
Call us today at Click to call : 1-866-358-9617 to speak with a personal injury attorney.
What to Do Immediately after a Car Accident
Car accidents happen very fast leaving the motorist without much time to make decisions. However, the actions a motorist takes after the collision are important in ensuring the safety of their passengers and other motorists. Drivers are encouraged to take the following actions after the crash.
Stay at the scene of the accident. However, the vehicle should be moved safely away from traffic to avoid possible collisions.
Check on the safety of the passengers and other drivers and promptly notify the authorities.
Exchange vital information with the other drivers. If possible, exchange contacts with witnesses.
Take photos of the damage to your car.
Contact your insurance company immediately. You are encouraged to disclose all the vital information as truthfully as possible.
Keep all the medical records and keep track of all the related expenses.