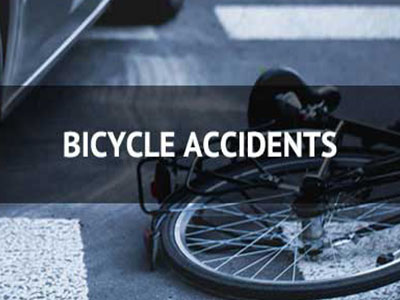 When a pedestrian is hit by a bicycle, the severity of injuries sustained can be relatively lower compared to accidents involving cars or other vehicles. However, expert cyclists who may be traveling at a high speed can also cause severe injuries or even deaths to pedestrians on the roadways. Some of the common injuries suffered by pedestrians in such crashes include concussions, spinal cord damage, fractures, burns, head trauma, lacerations among others.
Unlike other types of accidents involving pedestrians, accidents with bicycle riders rarely occur or get reported.
In order to get compensated if you have been hit by a bike, you can be asked to prove that you were on the crosswalk or a sidewalk when you were hit by the negligent rider. You may also have to prove that the rider was over-speeding, got distracted while on their phone or failed to stop at a stop sign and hence led to the accident.
Seek the assistance of an experienced attorney to help you in your pursuit of compensation for injuries sustained.