Levi Moser and Benjamin Metzger Killed in Tacoma Car Accident on the 5 Freeway at Interstate 705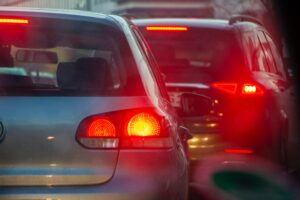 Tacoma, Washington (April 11, 2023) – The Pierce County Medical Examiner's Office has identified two people who were killed in a wrong-way crash earlier this month in Tacoma.
The double-fatal crash happened on Interstate 5 at the northbound Interstate 705 connector at around 12:44 a.m. on April 2, according to the Washington State Patrol.
Levi Moser, of Tacoma, and 17-year-old Benjamin Metzger, of Puyallup, along with a 15-year-old girl were in a Honda Accord that was merging from Interstate 5 to northbound Interstate 705 and were struck by a wrong-way driver.
Moser, who was driving the Honda, was pronounced dead at the accident scene.
Metzger and the 15-year-old girl were transported to St. Joseph Medical Center, where Metzger later died.
The wrong-way driver, 37-year-old Gregory Steele, of Gig Harbor, was arrested on suspicion of DUI vehicular homicide and two counts of vehicular assault.
A 27-year-old woman in Steele's vehicle was hospitalized with minor to moderate injuries.
More details about the accident were not released.
An investigation into the accident is underway.