Laura Martinez Killed in San Ysidro Crash on Avenida De La Madrid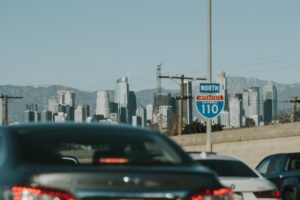 San Ysidro, California (April 16, 2023) – Laura Yazmin Martinez, 35, died after being involved in an auto-pedestrian accident at an intersection in San Ysidro on April 3, according to the San Diego County Department of the Medical Examiner.
The crash happened at about 9:15 p.m. at Avenida De La Madrid and Smythe Avenue.
Police said Martinez was walking in a marked crosswalk when a BMW X3 traveling northbound on Smythe Avenue struck her.
Martinez was taken to UC San Diego Medical Center Trauma Bay on Arbor Drive, were she was pronounced deceased at 4:44 a.m..
The driver of the BMW, a 21-year-old man, was arrested for driving under the influence of marijuana.
The San Diego Police Department is investigating the incident.