Krystal Bustamante Killed in Car Accident at Kino Parkway and Silverlake Road in Tucson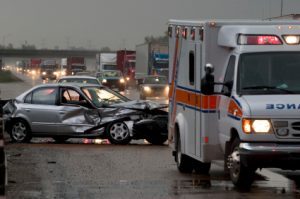 Tucson, Arizona (March 6, 2023) – 34-year-old Krystal Francesca Bustamante has died following a Friday afternoon car crash that happened in Tucson.
Tucson police say the accident happened at around 2 p.m. on March 3, at the intersection of South Kino Parkway and East Silverlake Road.
Bustamante was driving a red two-door Fiat northbound on Kino when she collided with a southbound white Chevrolet SUV making a left turn onto Silverlake.
Bustamante was transported to the hospital, where she later succumbed to her injuries.
The SUV driver, a man in his 70s, was unhurt.
Additional information about the accident was not provided.
An investigation into the accident is underway.