Joy Judd ID'd as Woman Killed in Monterey Pedestrian Crash at Madison and Pacific Streets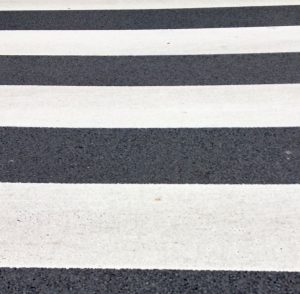 Monterey, California (August 16, 2019) – The pedestrian who was struck and killed by a vehicle on Wednesday morning in Monterey has been identified as Joy Judd, 67, according to a local news source.
The crash took place at about 8:59 a.m. August 14, at Madison and Pacific streets.
According to the report, Judd was trying to cross Pacific Street when she was hit by a vehicle making a right turn from Madison Street.
Judd was pronounced deceased at the scene.
The driver of the vehicle involved stayed at the scene and cooperated with the investigators.
The crash is under investigation.
Many pedestrians are hurt and several others killed in accidents in California every year. The causes of many of these pedestrian accidents include distracted driving, speeding, drunk driving, reckless driving, bad weather, wrong-way driving and failure to observe traffic laws. It is evident that negligence on the part of motorists is the leading cause of these accidents.
Our sincere sympathies go to the family and friends of the person killed in the crash. We wish them courage during these trying moments of losing their loved one.
Pedestrian laws require drivers to control their speeds and stop to allow pedestrians cross the roads whether in marked or unmarked crossing areas. The authorities are still investigating to find out if the victim was in a safe zone along the road when the accident occurred.
Upon conclusion of the examination of the crash scene photos, vehicle condition, and other factors including recklessness, intoxication and distracted driving, the victim's family or loved ones may have a right to file a case and get compensation for their loss.
If you have lost someone you love in a fatal car accident, we highly recommend that you seek legal guidance and fight for justice. At Pacific Attorney Group, we go to a great length to ensure that an insurance company follows the law and offers a full compensation for your loss. Call our firm today, and we will help you get justice for your loved one.
If you are a family member of the person killed and would like to get a free copy of the accident report, please contact Pacific Attorney Group at Click to call : 1-800-358-9617.
What You Need to Know about Pedestrian Accidents
Pedestrians are always the most vulnerable segment of traffic. Data collected by The National Highway Traffic Safety Association (NHTSA) indicates that about 5000 pedestrians are killed in accidents and over 70000 injured annually. Although motorists shoulder most of the blame for these types of accidents, pedestrians are sometimes liable for these accidents.
In the event of an auto-pedestrian accident, parties are encouraged to note down as much information as possible about the accident. It is also a good idea to take pictures of the scene incident. Witness statements and police reports are also very important and should be collected promptly. The injured party can then approach a qualified personal injury attorney who will help them evaluate and pursue a claim. The injured pedestrian may recover damages including past and future wage loss, pain and suffering and all past and future medical expenses. If a pedestrian is killed in the collision, their families can pursue full compensation for their economic losses resulting from the death.