Jocelyn Herrera  Killed in Pomona Accident on Holt and Loranne Avenues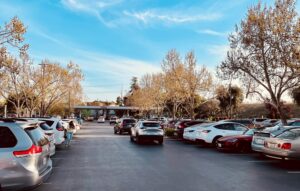 Pomona, California (April 28, 2023) – Jocelyn Herrera, 28, was killed in a collision involving a suspected DUI motorist in Pomona on Wednesday night, according to the authorities.
The wreck took place at Holt and Loranne avenues just before midnight on Wednesday, April 26.
A red Honda and a Dodge were involved. It is believed that the Honda was racing with a black Mustang or black muscle car just prior to the collision.
The driver of the dark-colored car did not stop at the scene after the incident.
Herrera, who was a passenger in the vehicle that was struck, was killed in the accident.
The driver of the vehicle was rushed to a hospital in critical condition.
The other driver was not injured.
Authorities are working to determine the cause of the collision.