Jennifer Simi Killed in Fairfield Train Accident on East Tabor Road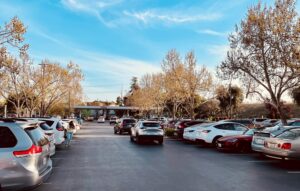 Fairfield, California (April 29, 2023) – Jennifer Simi, 53, of Napa, has been identified by the Solano County Coroner's Office as the woman killed in a collision involving an Amtrak train in Fairfield on Wednesday morning.
The wreck happened in the area near East Tabor Road and Railroad Avenue at around 9:15 a.m. April 26.
Authorities said a vehicle was on the tracks on the Capitol Corridor service when it was hit by Amtrak Train 524.
The impact pushed the vehicle into a second vehicle.
Simi was riding in one of the vehicles and was killed in the collision.
Several other parties involved in the collision were hospitalized with moderate to major injuries.
There were nearly 120 passengers on the train at the time of the accident.
There were no injuries to the occupants of the train.
Authorities are conducting an investigation into the deadly collision.