Michael Davis Killed, Hector Lara Arrested after Palmdale Motorcycle Crash on 15th Street and West Rancho Vista Boulevard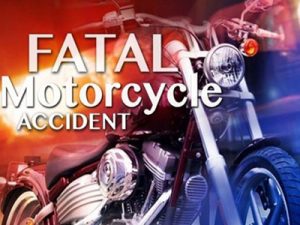 Palmdale, California (February 26, 2020) – 26-year-old Hector Lara of Palmdale has been arrested in connection to a hit-and-run motorcycle collision that happened earlier this month at an intersection in Palmdale, according to the California Highway Patrol.
The collision happened at around 12:30 a.m. February 8, at 15th Street West and Rancho Vista Boulevard.
As per the CHP officials, Lara was driving a Honda Civic west when he allegedly ran a red light at the junction and hit a motorcyclist who was riding south on 15th Street West through a green light at Rancho Vista Boulevard at the time.
Fatal Motorcycle Crash on 15th Street West and Rancho Vista Boulevard
The male rider, later identified as 37-year-old Michael Davis, of Palmdale, suffered fatal injuries and was declared dead at the scene.
Authorities said Lara abandoned his vehicle after the crash and fled on foot. He later turned himself in at Palmdale Sherrif's Station on February 24 and was put in custody on suspicion of felony hit-and-run.8 hours later, Lara was reportedly released after posting bond.
Larais expected to appear in court on March 26, according to authorities.
An investigation is ongoing.
According to Mike Hollomon, an experienced attorney at the Pacific Attorney Group, motorcycle accidents claim thousands of lives as well as leaving thousands with injuries each year. Hollomon says that, "the number of motorcyclist fatalities and injuries has increased steadily over recent years and most victims do not get justice after the accidents."
Mike encourages the families of the deceased to reach out for help from a motorcycle accident attorney.The attorney will pursue a wrongful death lawsuit and seek compensation on behalf of the family.
We assist the families of the deceased to seek justice. Our attorneys will leave no stone unturned in the pursuit of justice. Click to call: 866-803-6502 and contact a wrongful death attorney at Pacific Attorney Group.
If you would like a free copy of the police report, please contact the Pacific Attorney Group.