One Hospitalized after Hacienda Heights Crash on Colima Road and Avalo Drive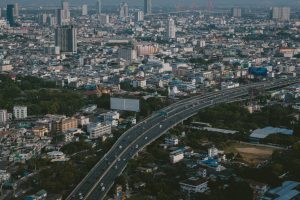 Hacienda Heights, California (March 16, 2019) – One person was injured in an accident involving two vehicles on Friday morning in Hacienda Heights, according to the Los Angeles County Fire Department.
The incident took place at about 8:12 a.m. March 15, on Colima Road and Avalo Drive.
Police said the collision involved a grey Chrysler 300 and a white Jeep.
1 Hospitalized after Hacienda Heights Car Crash
At least one person was injured in the crash and was taken to a Whittier hospital for treatment.
The extent of injuries sustained was not disclosed.
The cause of the collision is still under investigation.
We at Pacific Attorney Group pray for a quick recovery to those injured in this crash.
Every year, several traffic accidents are reported in California. Unfortunately, accidents result in many fatalities and even more injuries. The causes of these traffic accidents range from distracted driving, speeding, drunk driving, reckless driving, bad weather, wrong-way driving and failure to observe traffic laws. It is evident that negligence on the part of motorists is the leading cause of these accidents.
Officers will process the evidence collected at the crash scene and establish the cause of the collision and the party to take responsibility.
If you or your loved one was hurt in a traffic collision caused by a negligent party, you should talk to a personal injury attorney for legal advice.
Contact Pacific Attorney Group today at 1-800-358-9617 and speak with one of our attorneys.
We also provide police reports on accidents to victims or their family members upon request.