Kimberly Ritter and Male Juvenile Dies, 2 Injured in Linn County Crash on Interstate 5 near Milepost 233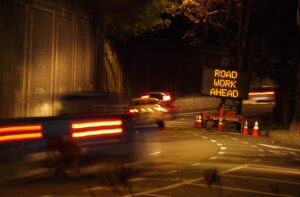 Linn County, Oregon (May 8, 2023) – The Oregon State Police responded to a fatal two-car accident on Interstate 5 in Linn County early Sunday morning.
According to a police report, the crash occurred around 3:17 a.m. on May 7 on Interstate 5 near milepost 233.
Jimmy Davis, 64, of Portland, was driving his Infinity QX5 northbound when he rear-ended a Nissan Rogue driven by 36-year-old Glenn Stillman of Independence for unknown reasons.
As a result, the Infinity, which had four occupants inside, left the roadway and hit several trees on the side of the freeway.
Ritter and a teenage male juvenile, both occupants in the Infinity, were declared dead at the scene. Davis sustained non-life-threatening injuries, and another teenage male juvenile was severely injured.
Davis and the second teenager were transported to a hospital for treatment.
Stillman was not hurt in the crash.
The freeway was impacted for 4.5 hours as officers investigated the site.
Additional information about the crash was not provided.
The OSP is investigating to determine the cause of the crash.
To speak to a personal injury lawyer, Click to call: 866-803-6502  Pacific Attorney Group offices today.