Daniel Ledesma, 37, Killed in Farmersville Pedestrian Crash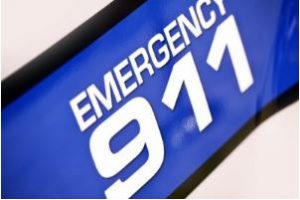 Farmersville, California (December 13, 2016) – A 37-year-old man died Sunday afternoon after he was hit by a vehicle while walking on a sidewalk in Farmersville, according to a Farmersville police.
Daniel Ledesma died in the deadly accident.
According to the report, Ledesma was walking on a sidewalk when a 2008 Honda Accord, driven by an 18-year-old male teen jumped the sidewalk curb and struck him.
Reportedly, the Honda driver was traveling east on Visalia towards Shasta. As he approached the intersection, the driver swerved to avoid hitting a woman who was crossing the road.
The Tulare driver then lost control of his vehicle and veered off the roadway onto the sidewalk hitting the victim.
Paramedics responded to the scene to help the victim. Unfortunately, Ledesma succumbed to his injuries and was pronounced dead at the scene.
The Honda sustained major front-end and passenger-side damage in the incident.
The driver remained at the scene and was interviewed before being released.
As per the report, no citations or arrests were made, but the deadly accident remains under investigation.
Our sincere sympathies go to the family and friends of Daniel Ledesma. We wish them courage during these trying moments of losing their loved one.
If you have lost a loved one due to someone's wrongful conduct or negligence in Farmersville, CA, you may have a right to a wrongful death claim against the negligent party. Pacific Attorney Group encourages anyone who may find him or herself in such a difficult situation to contact an experienced Visalia personal injury attorney at 1-800-358-9617 for a free case evaluation. We only get paid if you get paid. Our offices are conveniently located throughout California, and we conduct regular travels in the region to meet with clients.