Erica Armenta Seriously Hurt in Keyes Crash on Highway 99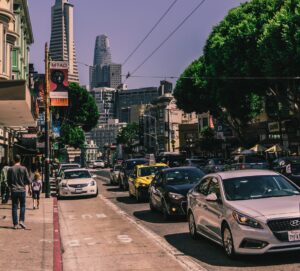 Keyes, California (May 3, 2023) – Erica Armenta, 27, of Parlier, was seriously hurt in a crash between two vehicles on Highway 99 near Keyes on Saturday evening, the California Highway Patrol said.
The wreck took place near the Keyes Road overpass at about 9:58 p.m. April 29.
According to the CHP, Christopher Frias, 26, of Parlier, was driving a 2000 Chevy SUV south on Highway 99 in the middle lane when, for unknown reasons, he made an unsafe lane change to the left.
The SUV collided with the left rear of a 2019 Mercedes that was driven by Manuel Guillen, 39, of Delhi, and then overturned in the median.
Armenta was among two passengers ejected from the SUV as it overturned and they sustained major injuries. She was transported to Doctors Medical Center in Modesto, while the other passenger, Mia Juarez, 2, of Parlier, was airlifted to U.C. Davis Medical Center in Sacramento.
Guillen was not hurt in the crash.
Frias was transported to Doctors Medical Center for with moderate injuries and was later booked into the Stanislaus County Public Safety Center for child endangerment, DUI, and driving without a license. 
The CHP is investigating the incident.