1 Injured in El Cajon Motorcycle Accident on Highway 67 near Bradley Avenue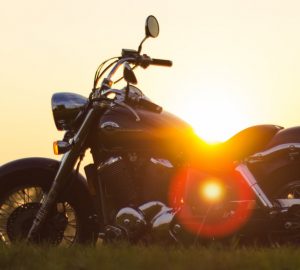 El Cajon, California (July 14, 2019) – One person was injured in a motorcycle accident which occurred in El Cajon on Saturday evening.
According to a report by the California Highway Patrol, the accident happened in the northbound lanes of Highway 67 near Bradley Avenue at about 5:46 p.m. July 13.
As per the report, a motorcycle and a gray Nissan sedan were involved in the collision. The events leading to the collision were not immediately established.
El Cajon Motorcycle Crash on Highway 67, July 13
The authorities said one person was injured in the collision and was transported to Sharp Memorial Hospital.
No other information was available at the time of reporting.
An investigation to determine the cause of the accident is underway.
Every year, several traffic accidents are reported in California. Unfortunately, these accidents result in many fatalities and even more injuries. The causes of many of these traffic accidents include distracted driving, speeding, drunk driving, reckless driving, bad weather, wrong-way driving and failure to observe traffic laws. It is evident that negligence on the part of motorists is the leading cause of these accidents.
From the report above, the circumstances surrounding the traffic collision remain unclear. However, the authorities will gather information including witness statements to determine the cause of the accident.
If you or your loved one is hurt in a traffic accident, it is important to get in touch with a litigator immediately for guidance. At Pacific Attorney Group, we specialize in personal injury and wrongful death lawsuits. We assist victims of traffic accidents and their families to seek justice. Our personal injury attorneys will leave no stone unturned in the pursuit of justice. We also work hard to ensure you obtain fair compensation for your losses, injuries, and suffering.
If you would like a free accident report, contact us today. Click to call : 1-800-358-9617
Motorcycle Accidents
It is almost impossible to escape injuries in motorcycle accidents. Riders are therefore encouraged to wear safety helmets all the time. Helmets save lives by reducing the severity of head injuries in the event of a collision. Should you be involved in a motorcycle accident, you are encouraged to notify the authorities who will then issue you with a written report of the incident. You are also encouraged to take photos of any injuries you suffer and damages to your motorcycle. It is also a good idea to keep copies of any medical records and any related expenses.