Donald Nute Injured in Sonora Collision on Highway 49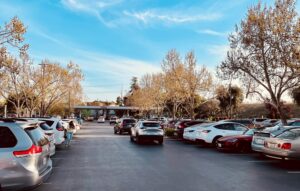 Sonora, California (April 19, 2023) – Donald Nute, 53, of Sonora, was one of two drivers injured a traffic collision that took place in Sonora Tuesday afternoon, the California Highway Patrol said.
The wreck happened at the intersection of Highway 49 and Shaws Flat Road at around 12:15 p.m. April 18.
CHP said Nute was driving a 2021 Chevy Silverado truck south on Highway 49 when he crashed into the left rear of a 2006 Toyota Tundra pickup at Shaws Flat Road.
Nute and the other driver, Gary McIntosh, 66, of Sonora, were hospitalized with minor injuries.
According to the report, the Tundra was carrying pool chemicals and they were spilled onto the northeast corner of the intersection.
The spill was cleaned by the Tuolumne County Environmental Health officials, who responded to the scene.
A section of the highway was closed as crews worked to clear the scene.
The CHP is investigating the incident.