Dejay Troupe and Mya Kay Avila Killed, 4 Injured in Collision on Baird Springs Road in Ephrata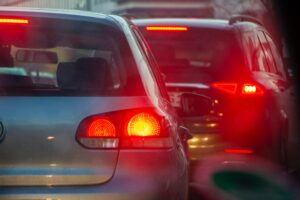 Ephrata, Washington (April 17, 2023) – Two people were killed and four others were injured in a car crash in Ephrata on Saturday morning.
According to the Grant County Sheriff's Office, the accident happened at the intersection of Baird Springs Road and Sagebrush Flats Road.
Cesar Torivio Balderas Jr, 18, was driving a Volkswagen Jetta westbound on Baird Springs when he failed to stop at a stop sign at the intersection and was t-boned by a southbound Chevy Silverado driven by Ryan Reinhart, 49, of Chelan.
Dejay Troupe, 23, of Spokane, and Mya Kay Avila, 18, of Ephrata, who were riding in the Jetta were pronounced dead at the accident scene.
Balderas Jr and his passenger Fernando Leonel Padilla, 24, sustained life-threatening injuries and were taken to Confluence Health-Central Washington Hospital in Wenatchee and Providence-Sacred Heart Medical Center in Spokane respectively.
Reinhart and his passenger, identified only as a 17-year-old girl from Chelan, were taken to the hospital with non-life-threatening injuries.
No additional information about the accident was not provided.
An investigation into the accident is underway.