Courteney Taylor Killed in Fallbrook Accident on Interstate 15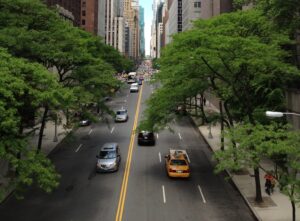 Fallbrook, California (April 28, 2023) – Courteney Taylor, 29, was one of two victims of a deadly collision involving a driver being pursued by a California Fish and Wildlife officer in Fallbrook on Sunday, according to authorities.
The incident happened on Interstate 15 on Sunday, April 23.
Authorities said Erick Arambula, 23, was driving north on Old Highway 395 when an officer spotted him running a red light and started pursuing him.
The officer stopped the chase shortly after when they saw  Arambula traveling at a high rate of speed and swerving into the path of oncoming vehicles.
Arambula then went down the an embankment onto I-15 and ended up driving the wrong way.
Shortly after, Arambula collided head-on with an oncoming car.
The occupants of that car, identified as Courteney Taylor and her daughter  Amaya Taylor, 4, were both killed in the incident.
After the collision, Arambula's truck rolled over and collided with another car.
The three people in that car were left with minor injuries.
Arambula was arrested on several charges, including felony DUI and gross vehicular manslaughter.
 An investigation into the incident is ongoing.