1 Hospitalized after Contra Costa Crash on Highway 24 near Ygnacio Valley Road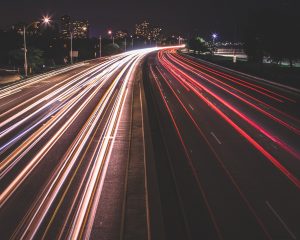 Contra Costa, California (April 15, 2019) – One person was hospitalized after a two-vehicle crash early Monday morning in the area of Contra Costa, according to a California Highway Patrol report.
The crash happened at around 1:23 a.m. Monday on eastbound Highway 24, just west of Ygnacio Valley Road off-ramp.
As per the report, two vehicles crashed for reasons still under investigation.
1 Hospitalized after Contra Costa Crash, April 15
An ambulance was sent to the scene to attend to the injured parties. One person was transported to John Muir Health, Walnut Creek Medical Center for treatment of minor injuries.
Tow trucks were requested to remove the vehicles from the crash site.
No other information concerning this incident was provided.
An investigation is underway.
Thousands of people are hurt in car crashes every year as a result of motorists' errors such as speeding, violating traffic rules, distraction, recklessness and drugs or alcohol. Mechanical issues or system failure, dangerous weather conditions and poor roads maintenance are other factors that play a role in the collision. It is vital that the accident victims hire an injury attorney to help them file a personal injury lawsuit.
Pacific Attorney Group will assist you. Call us at 1-800-358-9617 to receive a free consultation.
If you are the victim or a family member and would like a free copy of the police report, please contact Pacific Attorney Group.