67-Year-Old Connie Clark Killed in Palm Springs DUI Hit-and-Run Pedestrian Accident at Andreas and Amado roads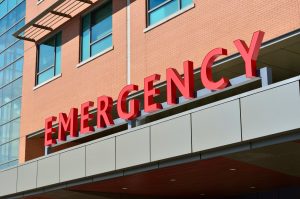 Palm Springs, California (August 16, 2019) – 67-year-old Connie Lee Clark has been identified as the pedestrian killed in an alleged DUI hit-and-run traffic collision late last month in Palm Springs.
The pedestrian crash was reported at about 7:50 p.m. July 26, at the intersection of Andreas and Amado roads.
A local news source indicated that Clark and another 67-year-old Lemon Grove woman were crossing Calle Encilia when they were hit by a black sedan driven by 84-year-old Leroy Patrick Silva for unknown reasons. The primary report showed that the two were in the crosswalk in front of the Agua Caliente Casino Palm Springs at the time of the collision.
Leroy Patrick Silva Arrested For Palm Springs DUI Hit-and-Run Accident
Both women suffered unspecified  injuries and were rushed to the hospital for treatment. Clark was sadly pronounced dead on August 3, a week after the tragic collision took place. The condition of the other victim has not yet been disclosed.
Silva, a Palm Spring residence, did not stop to render aid and fled the scene. Silva was later located near Indian Canyon Drive and Mel Avenue.
The investigation is ongoing.
What You Should Know about Pedestrian Accidents
Accidents involving pedestrians usually result in severe injuries or death. Victims of pedestrian accidents sustain internal injuries, broken bones, as well as cuts and bruises. Internal injuries and broken bones can potentially cause death or incapacitation if not treated quickly.
Pedestrians are advised to use designated crosswalks when crossing streets and sidewalks when walking along the streets for their safety.
Some of the most common causes of pedestrian accidents include:-
Failure of drivers to yield or stop for pedestrians who have the right of way.
Speeding and reckless driving – Driving a car at higher than the designated speed limit and without regard to other road users makes it difficult for the driver to control the car in case of an emergency.
Drunk driving which impairs a drivers reasoning, reaction times, and their general driving skills.
In addition to these causes, pedestrians can contribute to accidents by being intoxicated, being engaged in distracted walking like talking on their phones, or texting.
In case you or your loved one was involved in a pedestrian accident, it is advisable to talk to a personal injury attorney. Feel free to ask any question that you may have concerning personal injury.
Did your Loved One Die in a Pedestrian Accident? Seek Legal Intervention.
Pacific Attorney Group passes condolences to the family and friends of Connie Lee Clark. We hope they will gather enough courage to accept the situation.
Despite having laws that control traffic and give pedestrians the right to use specified sections of the roads, a significant number of traffic accidents reported in California every year involve pedestrians. When pedestrian accidents happen, liability may lie on the driver, the pedestrian, or both. Due to the complex nature of accidents, expertise is needed to determine what factors may have contributed to the event.
At Pacific Attorney Group, we not only provide excellent legal services, but we also connect our clients to other players including government agencies and insurance companies in the pursuit of justice.
If you lost your loved one in a pedestrian accident, Click to call : 1-800-358-9617 to get a free police report and speak with one of our experienced attorneys.