Fatal Two-Vehicle Crash on Highway 46 at Cholame 'Y' in Shandon; John Saxon, Susan Saxon, and Francisco Savala injured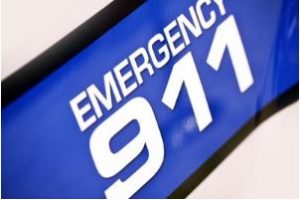 Shandon, California (April 21, 2017) – A 37-year-old San Jose woman died Thursday afternoon following a two-vehicle crash that left several other people injured near Shandon, according to a report.
The incident occurred at about 2:50 p.m. between a 2003 Itasca motorhome and a 2013 Chevrolet pickup truck hauling trailer at the intersection of Highway 46 and Highway 41 Cholame 'Y', east of Shandon rest stop.
According to a CHP report, the motorhome, driven by Francisco Savala III, was heading on Highway 46 when it made an abrupt left turn from Hwy. 46 onto Hwy. 41, coming directly into the path of the pickup truck.  On seeing the motorhome, the pickup truck driver, identified as 60-year-old Las Vegas resident John Saxon, veered to the right to avoid crashing into the motorhome. Unfortunately, the pickup's left front collided with the motorhome's right front.
Upon the impact, two people in the motorhome – Cheryl Vanwettering and 14-year-old Frank Savala of San Jose – were ejected from the vehicle.
Vanwettering was pronounced dead at the scene while the 14-year-old was flown to Sierra Vista Regional Medical Center with major injuries.
Francisco Savala III and Ariana Savala, 8, of San Jose were taken to Twin Cities Community Hospital with minor injuries.
The pickup drive, John Saxon, was also taken to Twin Cities Community Hospital with major injuries.
The incident remains under investigation.
Our sincere sympathies go to the family and friends of the deceased person. We wish them courage during these trying moments of losing their loved one.
If you have lost a loved one due to someone's wrongful conduct or negligence in Shandon, CA, you may have a right to a wrongful death claim against the negligent party. Pacific Attorney Group encourages anyone who may find him or herself in such a difficult situation to contact an experienced Shandon wrongful death attorney at 1-800-358-9617 for a free case evaluation. We only get paid if you get paid. Our offices are conveniently located throughout California, and we conduct regular travels in the region to meet with clients.