Bryan Talladen Killed in Fullerton Collision on South Magnolia Avenue and West Flower Avenue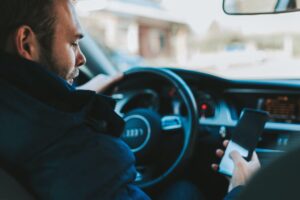 Fullerton, California (April 11, 2023) – Bryan Tacadena Talladen, 34, of Anaheim, was among two people killed in a multi-vehicle crash Sunday morning in Fullerton, according to a local news source.
The collision took place at around 9:20 a.m. April 9, on South Magnolia Avenue and West Flower Avenue.
Authorities said a Yamaha R6 motorcycle was speeding with an Audi sedan when they slammed into a Toyota minivan that was turning left at the intersection.
The occupants of the van, a 74-year-old man and a 15-year-old boy, were taken to hospital with minor injuries.
Talladen, who was the motorcyclist, was pronounced dead at a hospital.
After the collision, the Audi drifted off the roadway and struck a bicyclist and a pedestrian.
The pedestrian, 68-year-old Antonia Mendez-Ruiz, of Fullerton, died at the scene.
The bicyclist was transported with moderate injuries.
The Audi then crashed into a telephone pole and rolled onto its roof next to a house. 
The driver of the Audi, a 32-year-old, was not seriously hurt.
An investigation into the crash is ongoing.