1 Person Seriously Injured in Bicycle Accident at Honey Run Road and Centerville Road in Chico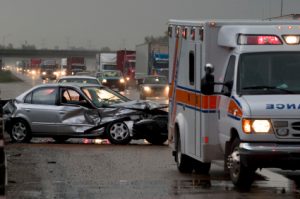 Chico, California (March 19, 2023) – One Person was seriously injured in a Chico crash involving a bicyclist on Saturday afternoon in the Butte Creek Canyon community, authorities said.
The major injury bicycle accident happened at about 1:57 p.m., on March 18, at Honey Run Road and Centerville Road.
According to the California Highway Patrol, a vehicle struck a bicycle on the roadway in unclear circumstances.
The bicyclist was seriously injured in the accident and was hospitalized for treatment.
The mishap stopped traffic on the roadway for an unknown period.
An investigation into the accident is underway.